Second Series Of #InsideTheCircle: The Podcast Launches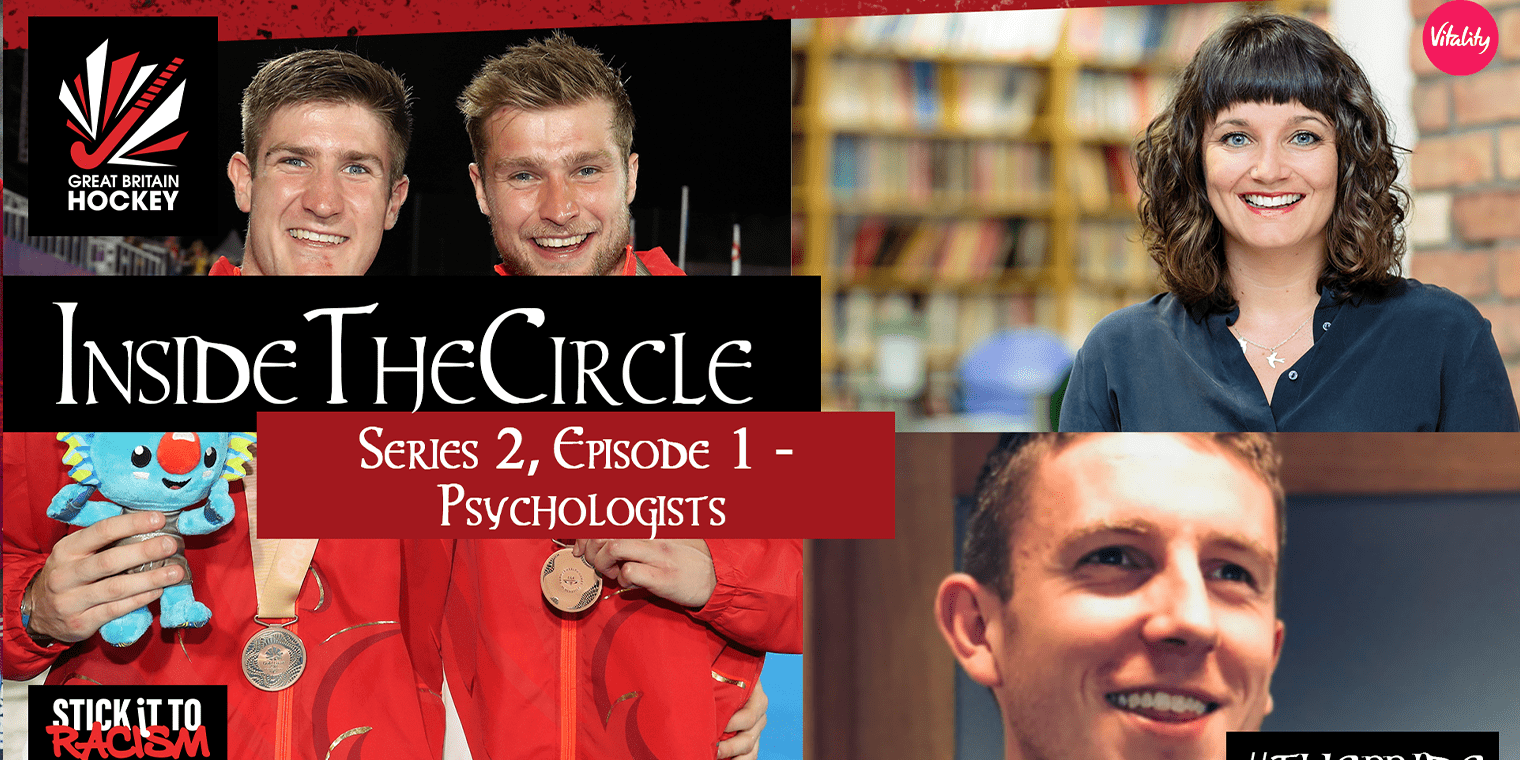 GB Hockey are delighted to share that the second season of #InsideTheCircle: The Podcast - brought to you by Vitality - has launched.
Across five weeks, the latest series of the podcast will provide listeners with the chance to get to understand the roles of different members of backroom staff and how important they are in helping GB's hockey stars become the best they can be on and off the pitch.
The theme of the opening episode is the role of the performance psychologist, with defenders Liam Sanford and Brendan Creed joined by the men's psychologists Katie Warriner and Tim Pitt. In a thoroughly insightful and thought-provoking episode, they chat about the importance of casual conversations and being completely honest, the impact that Katie and Tim have had on the team as a whole and the fascinating 'WHY? Discovery' scheme that Katie calls a 'once in a lifetime' project.
Subscribe to Inside The Circle: The Podcast to hear this episode in full and catch up on any others that you may have missed: