Watched live by more than 10 million people
Voted the second greatest British women's sporting moment ever
Top 10 British Olympic moments of all time
Heroes were made on 19 August 2016 when Great Britain's women secured a historic Olympic gold in front of the nation.
Maddie Hinch, Hollie Pearne-Webb, Kate and Helen Richardson-Walsh, Alex Danson - all became household names after that incredible evening as the nation fell in love with hockey.
It was almost the perfect tournament for Great Britain - they won all seven games on their way to the final, with plenty of emotion on show as they beat New Zealand in the semis to reach their first ever Olympic gold medal match.
Their opponents couldn't have been tougher as they were up against the Dutch, a team ranked top of the world and reigning champions from London 2012 and Beijing 2008.
It was a game fitting of the occasion too, a six-goal thriller where the momentum constantly swung between the two teams. Lily Owsley gave GB an early lead only for Kitty van Male to equalise shortly after. Maartje Paumen then put The Netherlands ahead late in the second quarter, only for Crista Cullen to equalise less than a minute later.
Van Male netted again in the 37th minute as the Dutch piled the pressure on but, with only eight minutes remaining, GB won a rare corner and Nicola White was on hand to bring the scores level once again.
With neither side able to find a winner, the gold medal was to be decided by a shootout.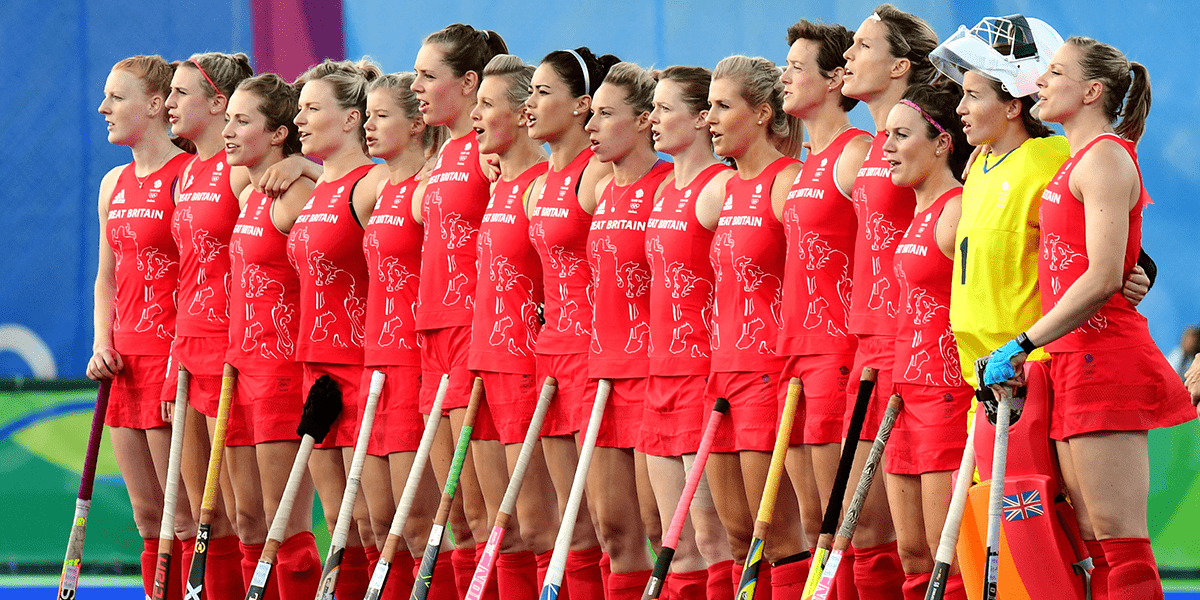 By now, the game was being broadcast live on BBC One in front of 10 million people all watching with baited breath. Not since Seoul '88 had a nation been so engrossed in a game of hockey.
Spurred on by the words of support on her bottle, Maddie Hinch was unbeatable. Not a single Dutch effort got past her as she showed why she was to be named the 2016, 2017 and 2018 FIH Hockey Goalkeeper of the Year.
Helen Richardson-Walsh put GB ahead with their third attempt, dispatching a penalty stroke after Sophie Bray was fouled. And then it came down to Hollie Pearne-Webb. All she had to do was score and Great Britain's women would be Olympic champions for the first time.
Despite the enormous pressure of the situation, the defender was calmness personified right up until the moment her effort hit the backboard. Then she, as did everyone else watching, hit the roof to celebrate the fact GB had won gold.
The greatest hockey game of all time? We reckon so!