Hunt & Pritchard On What Advice They'd Give GB EDP Athletes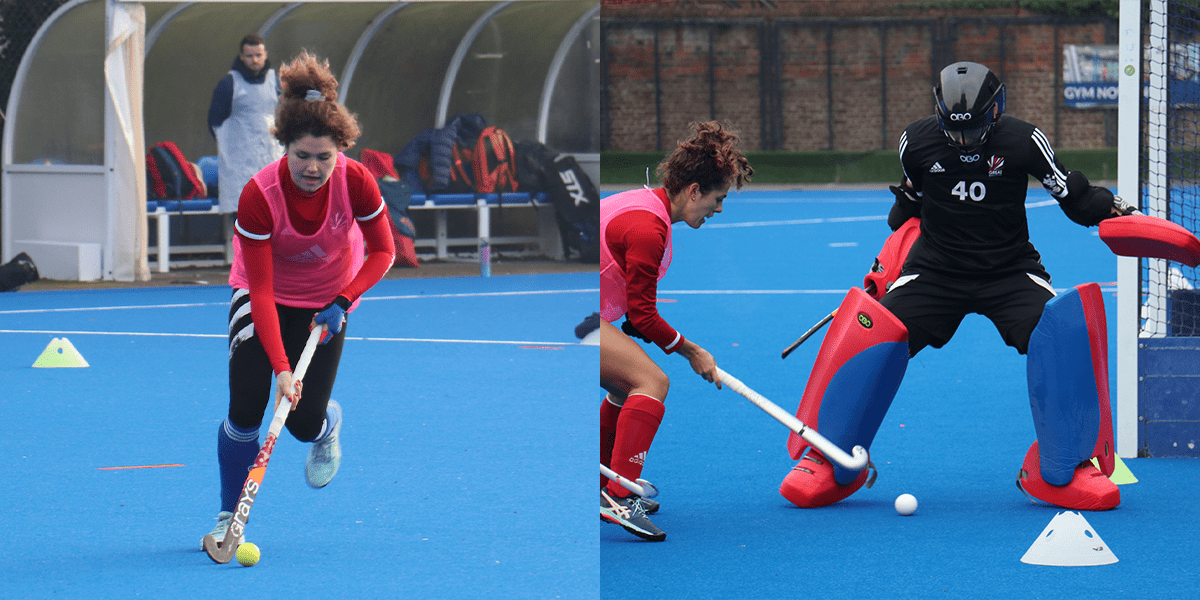 The beginning of an Olympic cycle is always seen as a chance to introduce the next crop of potential medal-winning athletes into a senior programme and the start of the 'Road To Paris' is no different.
With several players from both the men's and women's squads having stepped away or retired since Tokyo 2020, a Talent Confirmation process has been held over the last few months to identify who is ready to make the step up.
Eight players have already been added to the women's squad, while a number of others are still going through the process for the men and women, with the final groups set to be confirmed in the coming weeks.
Many of those identified having the potential to step up to the senior programmes have spent some time in the GB Elite Development Programme (EDP), which was set up in 2017 to create an environment to help develop medal-winning Olympians of the future.
Including the new additions to the women's programme, a total of 18 athletes have already transitioned into the senior programmes, with seven of them representing Team GB at the Olympics last summer.
With that number set to only grow further in the coming years, the success of the EDP is no surprise to recent graduate Holly Hunt.
The midfielder said: "The EDP is great, there's lots of opportunities within that to push yourself. Even though it's not a full-time programme, there's lots of matches, resources like nutrition and psychology. The coaches you get too are amazing."
Goalkeeper Miriam Pritchard added: "The high-quality coaching – for me, goalkeeping coaching – you get is fab and really worthwhile."
The beginning of a new year also means a new intake of players into the EDP, with a preliminary men's squad announced last week, while the full lists are due to be confirmed in February.
While some athletes may have been a part of the programme before, many will also be new and both Holly and Miriam are keen to encourage them to embrace the opportunity and try to learn as much as possible while also ensuring they enjoy themselves.
Miriam's top piece of advice was: "Don't put too much pressure on yourself. Try and enjoy it; try and learn from the mistakes and don't dwell on them too much."
Holly added: "Don't be afraid of the mistakes. Even if you play badly at one camp, it's not the end of the world. If you get any match play then make the most of that and don't be afraid to ask questions.
"Speak to the coaches; they're all very approachable and want to help you get better so don't be afraid to ask questions.
"The EDP is quite a unique group in that there's lots of different people at lots of different stages in their live. You've got lots of people at school, lots of people who have represented their Home Nations and may be a lot older so speak to different people and don't be afraid to chat and make new friends."