Great Britain Training Squads Confirmed For 2022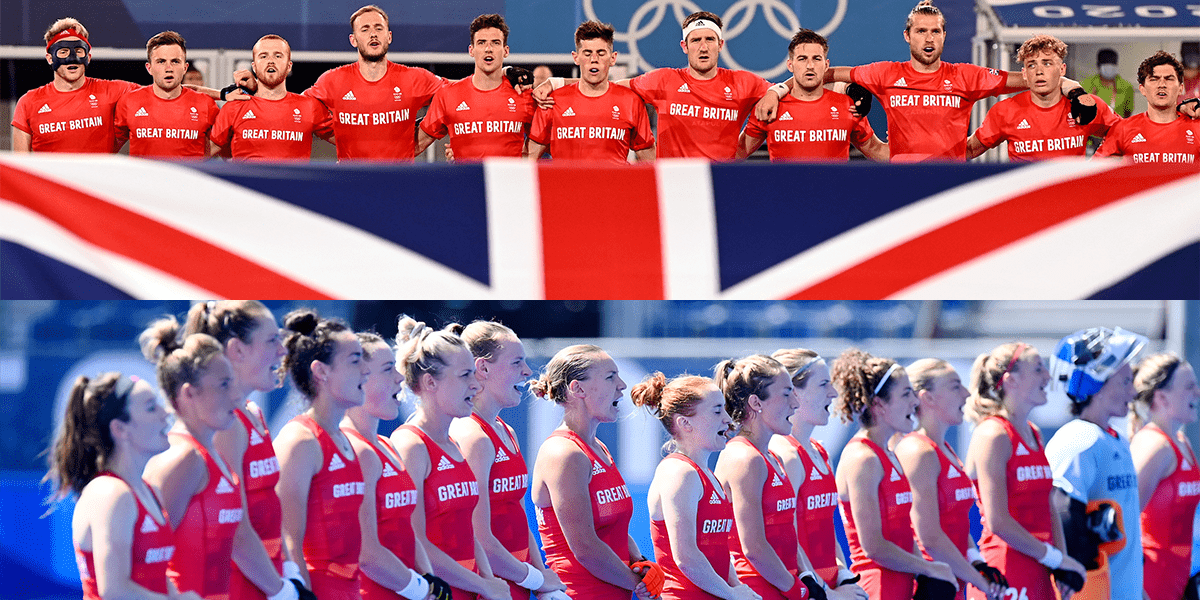 Great Britain Hockey has announced its men's and women's training squads for 2022
Following the Talent Confirmation process that has taken place over the last few months, a total of 15 men's players have been added to their programme while four more women have been named in addition to the eight announced last month.
All the players who were selected for England's men in the FIH Hockey Pro League fixtures against Spain earlier this month are included. Nick Bandurak, James Oates, Nick Park, Stuart Rushmere, Duncan Scott and Sam Taylor made their senior international debuts that weekend, while James Mazarelo also travelled to Valencia but did not feature, and they have now been offered full-time places.
James Albery and Peter Scott, who made their returns to senior international hockey during those fixtures, have also been included, as has Surbiton's David Goodfield. Jack Turner, who played four games for England in 2017, has been picked too.
Scottish international Lee Morton – who played five times for Great Britain between 2018-2019 – is named, as is Welsh goalkeeper Toby Reynolds-Cotterill who was influential in helping the country secure their place at the 2023 Men's Hockey World Cup back in in October.
The other players included in the men's squad are Eddie Way and Matt Ramshaw, both of whom have played for the England and Great Britain U21 teams.
In the women's programme, Scotland's Fiona Burnet, who finished as the joint-top goalscorer at the Women's World Cup Qualifier tournament in October, is called up having impressed during the Talent Confirmation process.
She is joined by Wimbledon team-mate Kate Axford and University of Exeter's Martha Taylor, who was due to be part of the England U21 team for the Junior World Cup last year that has been postponed to April.
The final athlete is Flora Peel, a former England and Great Britain junior international who has been playing club hockey in The Netherlands for the past few seasons.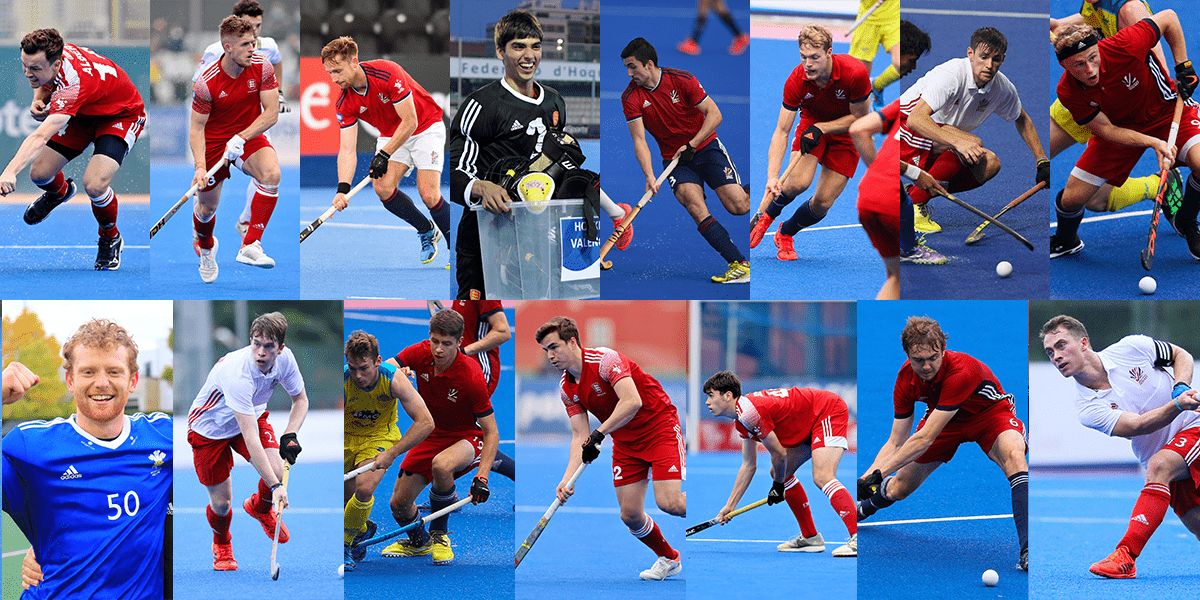 Great Britain Hockey's Performance Director Ed Barney said: "The autumn and early part of 2022 has been an exciting period. We've had the chance to re-set, work with a brilliant group of athletes – both those selected and those that didn't progress – and share a deeper insight into the senior international programme. Adding match play has been invaluable in making some good, informed decisions.
"The passion, energy and commitment that the players have shown has been hugely inspiring and I know all the current squad members and staff are excited to get cracking, deliver in the FIH Hockey Pro League, the Commonwealth Games and everything else that comes in 2022 and 2023.
"We have a fantastic group of players joining the squad, several huge opportunities in the coming months and I'm sure the players are going to add huge value to the squads and set new heights on the pitch. With some athletes heading back to Europe and continuing to pursue dual aspirations for the rest of the current season, there is plenty of opportunity over the coming FIH Hockey Pro League fixtures and training at Bisham to stake a real claim for selection in the major tournaments.
Interim men's head coach Zak Jones added: "The past few months have been very positive and exciting as well as challenging period for the senior men's group. This has not only given us the scope to gain a better understanding about a wider pool of players but also provided us with the opportunity to develop and broaden our depth.
"The incoming players have brought both freshness and enthusiasm to the group, as well as some real quality, as evidenced in the Great Britain performances in the recent trip to Cadiz as well as the recent FIH Hockey Pro League fixtures against Spain with England.
"There is a really nice blend and balance to the squad and we are all very excited to build on the solid, initial foundations that have already been laid. I truly believe the potential of this group is huge and I am very much looking forward to continuing to develop an open and honest environment that allows us to grow a positive, winning mindset and culture."
Both squads will to train together at Bisham Abbey for the majority of 2022. They will then split into their respective Home Nations camps ahead of major tournaments, which includes the Men's and Women's Hockey World Cups and Commonwealth Some athletes who were involved in the Tokyo Cycle are currently taking an extended break from the programme and are considering returning later in the Paris cycle.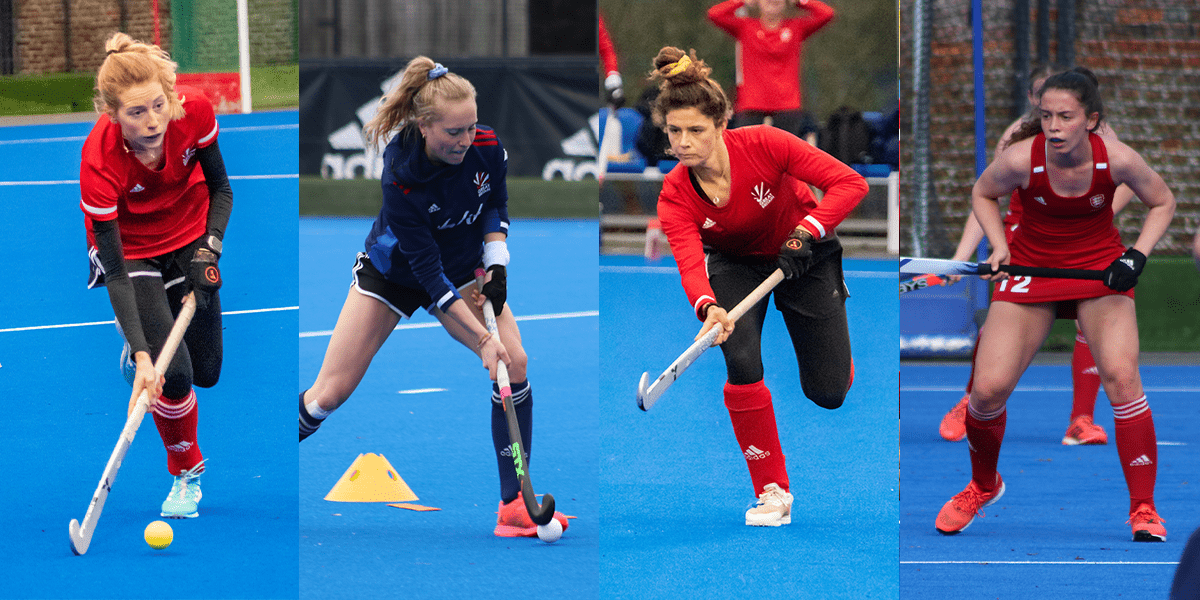 James Albery – Old Georgians HC
David Ames – HC OranjeRood (Netherlands)
Liam Ansell – Wimbledon HC
Nick Bandurak – Holcombe HC
Will Calnan – Hampstead & Westminster HC
David Condon – Wimbledon HC
Brendan Creed – Royal Beerschot HC (Belgium)
Jacob Draper – Royal Beerschot HC (Belgium)
James Gall – Surbiton HC
Chris Griffiths – Old Georgians HC
David Goodfield – Surbiton HC
Harry Martin – Rotterdam HC (Netherlands)
James Mazarelo – Loughborough Students HC
Lee Morton – Old Georgians HC
James Oates – Hampstead & Westminster HC
Nick Park – Surbiton HC
Ollie Payne – Holcombe HC
Matt Ramshaw – Hampstead & Westminster HC
Toby Reynolds-Cotterill – Hampstead & Westminster HC
Phil Roper – HC OranjeRood (Netherlands)
Stuart Rushmere – Loughborough Students HC
Liam Sanford – Old Georgians HC
Duncan Scott – Wimbledon HC
Peter Scott – Wimbledon HC
Ian Sloan – Wimbledon HC
Rhys Smith – Wimbledon HC
Rupert Shipperley – Hampstead & Westminster HC
Tom Sorsby – Surbiton HC
Sam Taylor – University of Exeter HC
Jack Turner – Wimbledon HC
Jack Waller – Gantoise HC (Belgium)
Zach Wallace – HGC (Netherlands)
Sam Ward – Old Georgians HC
Eddie Way – Wimbledon HC

Giselle Ansley - HC (Netherlands)
Kate Axford – Wimbledon HC
Grace Balsdon – Hampstead & Westminster HC
Darcy Bourne – Surbiton HC
Esme Burge – Hampstead & Westminster HC
Fiona Burnet – Wimbledon HC
Amy Costello – UHC Hamburg (Germany)
Fiona Crackles – Wimbledon HC
Jen Eadie – Wimbledon HC
Liv Hamilton – Loughborough Students HC
Sophie Hamilton – Surbiton HC
Sabbie Heesh – Surbiton HC
Maddie Hinch – HC Tilburg (Netherlands)
Tess Howard – East Grinstead HC
Holly Hunt – Hampstead & Westminster HC
Jo Hunter – Buckingham HC
Sarah Jones – Wimbledon HC
Alex Malzer – East Grinstead HC
Hannah Martin – THC Hurley (Netherlands)
Shona McCallin – HC OranjeRood (Netherlands)
Lizzie Neal – Canterbury HC
Lily Owsley - HDM (Netherlands)
Hollie Pearne-Webb – Wimbledon
Flora Peel - HDM (Netherlands)
Izzy Petter – Loughborough Students HC
Miriam Pritchard – Hampstead & Westminster HC
Ellie Rayer – East Grinstead HC
Sarah Robertson – Hampstead & Westminster HC
Martha Taylor – University of Exeter HC
Amy Tennant – Reading HC
Anna Toman - SCHC (Netherlands)
Laura Unsworth – East Grinstead HC
Lily Walker – University of Birmingham HC
Charlotte Watson – Loughborough Students HC