Shipperley Grateful For Malaysia Tour Opportunity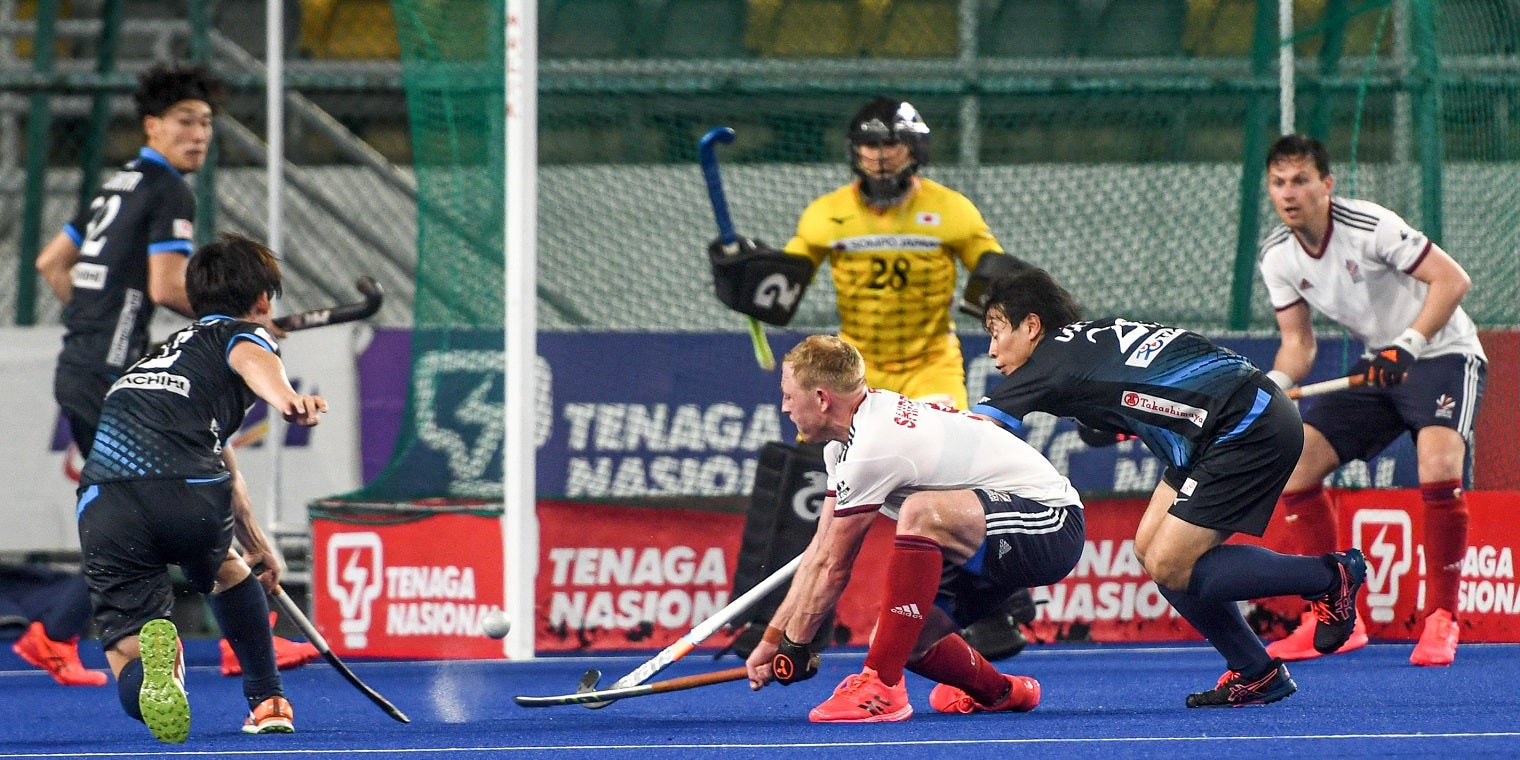 When Great Britain's men landed in Malaysia just over a week ago, it signalled the start of an increasing intensity in preparations for the Tokyo Olympics.
The team had to spend a week in quarantine before commencing practice matches against Malaysia and Japan, scheduled to be played from 18 April to 24 April, which form an important part in their preparations for the summer's Games.
Having already contested several matches, Rupert Shipperley reflected on the tour so far:
"It's been different to normal trips that we've had. The quarantine period was something that we had to get used to, but we dealt with it well and it's been good to get some games going, which everyone has really appreciated. A lot of work has gone into making them happen and it's just nice to be playing some hockey matches again.
"My quarantine period was very different to some of the others. I took a putting mat, so I hit a lot of golf putts. I needed to work on my putting, but I think I've hit too many now, I'm trying to get to that 10,000 hours to have mastered something and I can't be far off now!
"I also brought along the Playstation, I drank a lot of tea and listened to lots of podcasts. I'd love to say I've been listening to a really educational podcast but I'm a big fan of Tailenders with Greg James and then The Peter Crouch podcast, those are the two which I've been really cracking on with as they're a bit light-hearted and kept me going through the day.
"Hockey-wise, I think we've been preparing really well. The team are all working hard to make sure we're in the best shape, we're doing lots of heat chamber work and are looking at nutritional strategies and the best way to cope with the heat.
"We've been very fortunate to keep training through the recent lockdown so we're very well prepared. We'd all love to play a few more games but I think we're in good stead at this moment.
"I've never actually played Japan before, so it was a first for me. They were very well organised and worked hard, they obviously had a game plan. It was our first match out here in the heat and we played really well in parts but had a lot of learnings to take from it. It was nice to also get a win against Malaysia in our match against them too.
"Playing international hockey again at the moment is a bit of gold dust and we're really appreciative of the hard work that's gone into a trip like this to get some more games and see the conditions of what Tokyo will be like."
Following on from the Malaysia trip, the team have the FIH Hockey Pro League resumption firmly on the horizon with matches against Germany (12 and 13 May) and Spain (22 and 23 May) next in sight.
Having first appeared for Great Britain on 1 February 2020 when the team travelled to face Australia and New Zealand, Shipperley could make his GB home debut this May and offered his thoughts on the upcoming matches:
"I'm excited for the home matches in May, the Pro League is really good, although it's a shame there isn't going to be a packed-out Lee Valley but playing at home will be a nice treat and will give us some more games against quality opposition.
"It will be a weird one, I haven't really thought too much about my first home game for GB. It's been a while now from being called up into the programme and not having had that opportunity to play at home, but it will be a special moment.
"It's a shame that it can't be shared with family and friends, but that's the times we're in and we're fortunate that we're able to play these matches in the first place."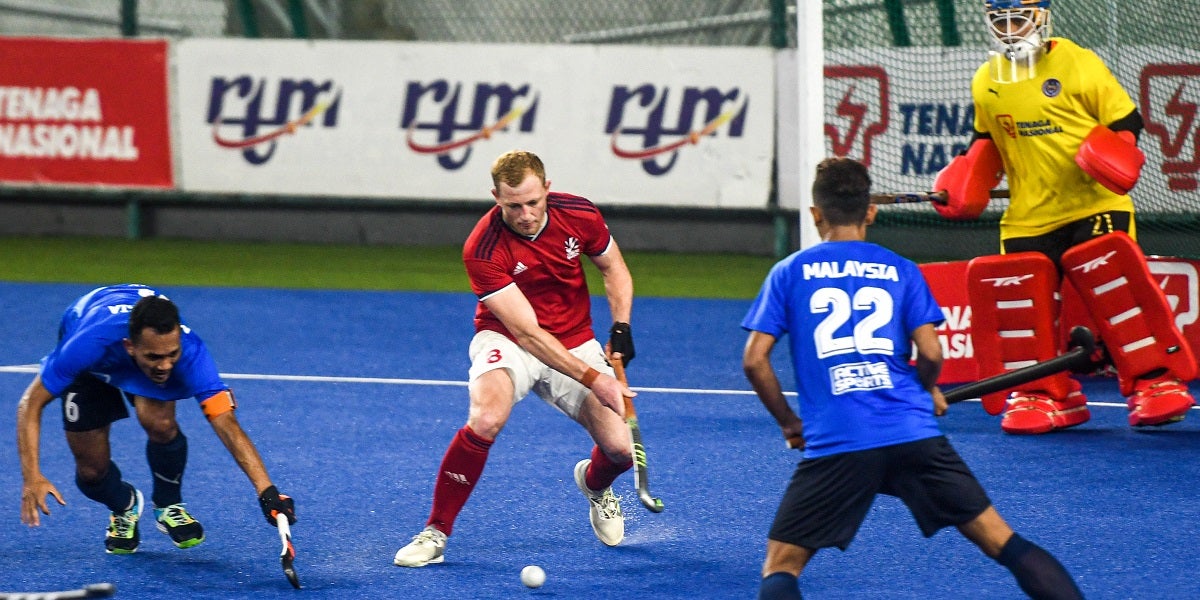 Having recently surpassed the 100 days to go mark, the Tokyo Olympics is rapidly approaching. With the prospect of potentially making his maiden Olympic appearance, and being the first Welsh athlete to play for GB Hockey at the Games since Sarah Thomas at London 2012, Shipperley revealed his thoughts ahead of the tournament:
"The excitement for the Olympics is still there but there's lots of hard work still to be done and everything we're doing now is in the build-up for the Games. But we've still got the Pro League games in May and the Euros before that as well, so there's still lots of hockey to be played in what isn't really a very long period of time.
"Obviously, it would be massive to be able to play at the Olympics. It's something I've always wanted to do and have been working towards for quite a while, to be in the situation where it might be possible really makes the nerves kick in a bit. It would be a massive achievement. Hopefully, I can make myself, friends and family proud, it really would mean a lot to be selected.
"Hopefully it won't just be me there from a Welsh perspective as we've also got Jacob Draper, Sarah Jones and Leah Wilkinson across the two teams, so if all four of us can go then that would make a really nice bit of history for Hockey Wales. It just shows the hard work and good direction Hockey Wales is going in and I think it would be a real credit to them if we do have some Welsh athletes in the GB Hockey team at the Olympics."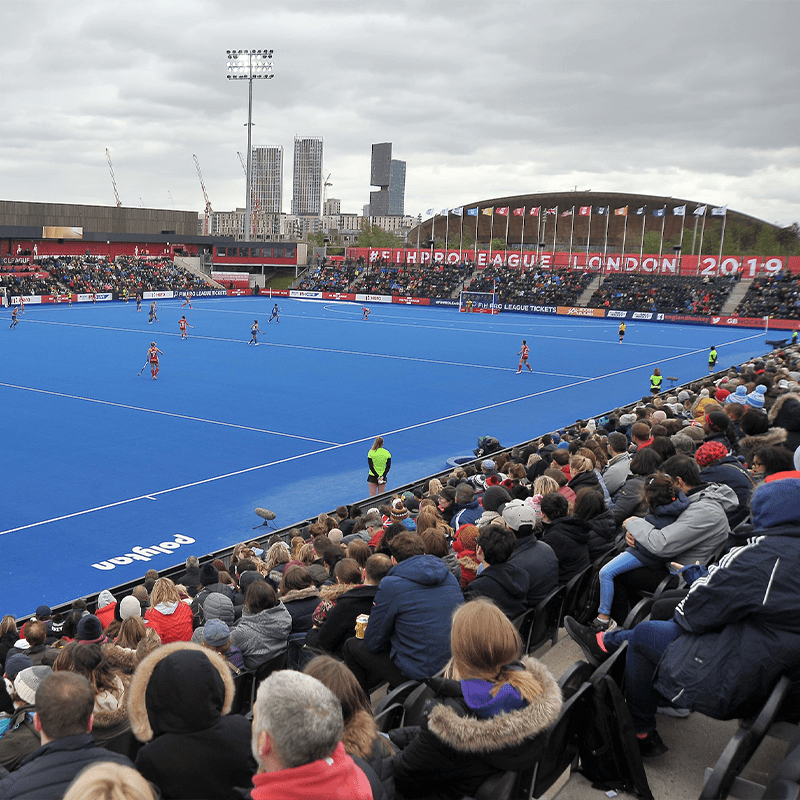 Full FIH Hockey Pro League Update
With the remaining games to take place behind closed doors, find out how to retain your booking, claim a refund and watch from home
Find out more