Revealed: Full Schedule For Commonwealth Games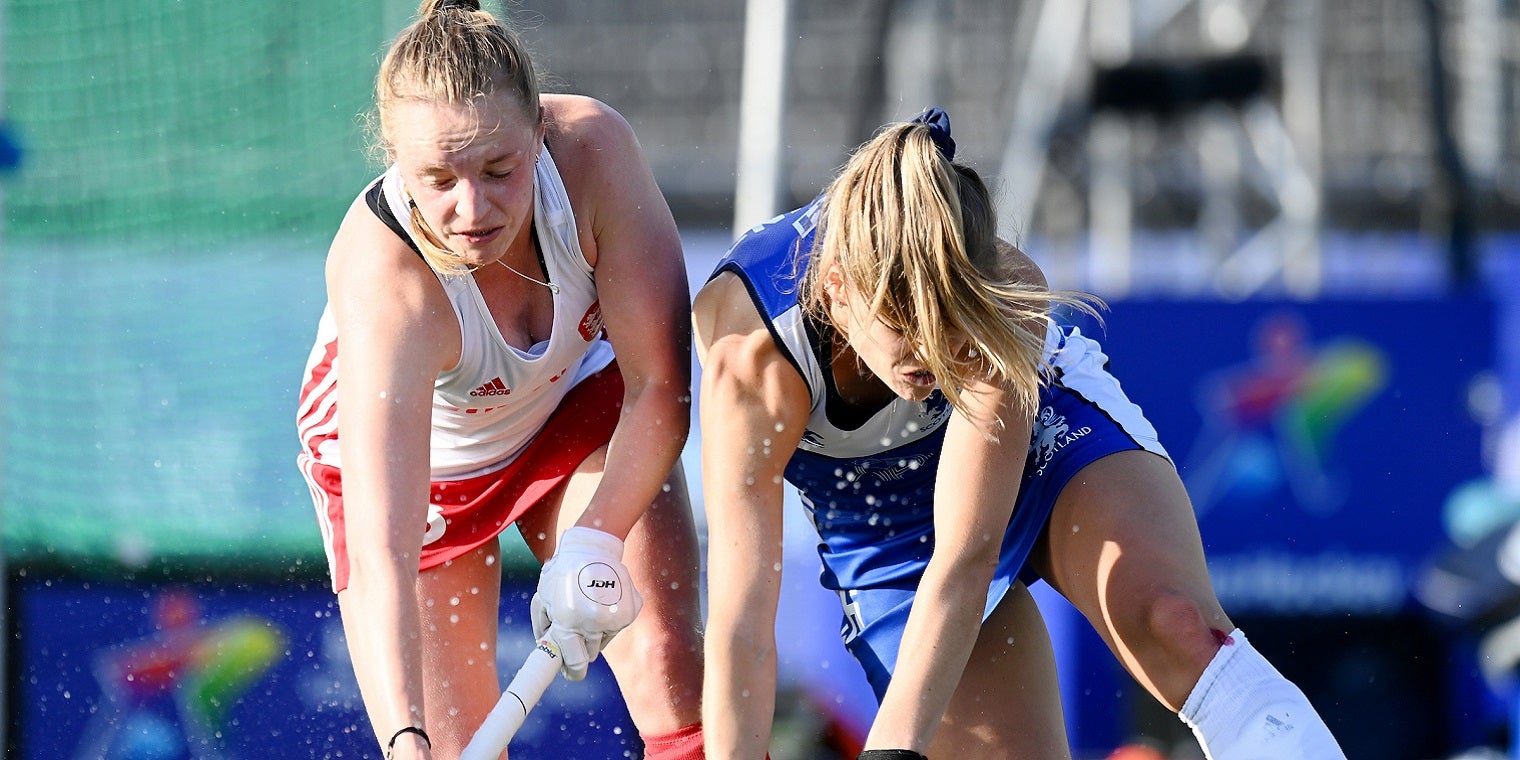 England, Scotland and Wales have discovered their opponents at this summer's Commonwealth Games in Birmingham, and the hockey schedule has thrown up a number of very exciting matches for the home nations.
In both genders, England and Wales are together in exciting groups with India, while Scotland's men and women take on Australia and New Zealand in their pools.
All three nations are sure to be boosted by excellent support and will look to capitalise on that extra backing given to them by vociferous supporters.
Matches take place at the University of Birmingham and tickets are on sale now at the official Birmingham 2022 website.
Women's competition
Women's Pool A
England
India
Canada
Wales
Ghana

Women's Pool B
Australia
New Zealand
South Africa
Scotland
Kenya

England women's pool fixtures
Sat 30 Jul 4pm England v Ghana
Sun 31 Jul 7pm England v Canada
Tue 2 Aug 2pm England v India
Thu 4 Aug 11am England v Wales
England supporters will be excited by all four games for different reasons; the first two games see their women play at the weekend in front of what is likely to be a vociferous home support. On Tuesday India are the opponents, with many of the players locking horns again after Team GB defeated India to secure bronze at the Tokyo Olympics. Then the final pool game sees an all-British affair as England and Wales go head-to-head in a potential decider.

Scotland women's pool fixtures
Fri 29 Jul 11am Scotland v South Africa
Sat 30 Jul 9pm Scotland v New Zealand
Mon 1 Aug 11am Scotland v Kenya
Wed 3 Aug 9am Scotland v Australia
Scotland's women play in the very first session of the tournament, taking on South Africa. The following day they face an evening game against reigning champions New Zealand. On Monday they come up against a Kenyan side playing in the first ever Commonwealth Games, before a mouthwatering final pool match against 2018 runners-up and four-time winners Australia.

Wales women's pool fixtures
Fri 29 Jul 4pm Wales v Canada
Sat 30 Jul 7pm Wales v India
Mon 1 Aug 9am Wales v Ghana
Thu 4 Aug 11am Wales v England

Wales get their campaign underway on the first day of the event, taking on Canada in a late afternoon match. Saturday evening brings what is likely to be a packed crowd as Wales come up against an Indian women's side who are very much on the up in world hockey. It's then an early start for what could be a pivotal third game against Ghana, who are playing in only their second Commonwealth Games. Then last but by no means least it's an all-British affair as England are the opponents on Thu 4 Aug.

Women's knockout matches
Fri 5 Aug Semi-Finals and 7th-10th place play-offs
Sun 7 Aug Final and 3rd to 6th place play-offs
Teams finishing first and second in the pools go into the play-offs on Fri 5 Aug, while those teams finishing fourth or fifth also line up for play-off matches on the same day. Finals day on Sun 7 Aug sees the showpiece final at 3pm, preceded by the third-fourth match and the fifth-sixth play-off for the two teams finishing third in their pools.
Men's competition
Men's Pool A
Australia
New Zealand
South Africa
Pakistan
Scotland
Men's Pool B
India
England
Canada
Wales
Ghana

England men's pool fixtures
Fri 29 Jul 7pm England v Ghana
Sun 31 Jul 2pm England v Wales
Mon 1 Aug 4pm England v India
Thu 4 Aug 4pm England v Canada
England's men play in the summer sun on the first evening of the event, taking on Ghana it what will be their opponents' first ever Commonwealth Games match. Sunday sees a hugely exciting fixture against Wales, then just over 24 hours later they face India, fresh from their bronze medal at the last Olympics – their first in more than 40 years. They conclude their group stage matches three days later with a 4pm start against Canada.
Scotland men's pool fixtures
Fri 29 Jul 9pm Scotland v New Zealand
Sun 31 Jul 11am Scotland v Australia
Mon 1 Aug 2pm Scotland v South Africa
Wed 3 Aug 7pm Scotland v Pakistan
Scotland start with a bang with a Southern Hemisphere double header, first facing New Zealand on Day One of the event, before a late morning match on Sunday with six-time winners Australia, who have won gold at every event since hockey was introduced to the Commonwealth Games in 1998. Monday brings the challenge of South Africa, who will be certainly out to improve on their tenth-placed finish four years ago. The decisive final game sees the Scots take on Pakistan, who were seventh last time out.
Wales men's pool fixtures
Sat 30 Jul 11am Wales v Canada
Sun 31 Jul 2pm Wales v England
Wed 3 Aug 4pm Wales v Ghana
Thu 4 Aug 2pm Wales v India
Wales' men start with two weekend matches in front of what are set to be boisterous crowds, opening up with a match against Canada late on Saturday morning, before a huge game with England on Sunday afternoon. After those weekend exertions, it's then newcomers Ghana and an in-form India to close out the group. Having qualified for the 2023 Men's World Cup, Wales will be looking to show their quality across the event.
Men's knockout matches
Sat 6 Aug Semi-Finals and 7th-10th place play-offs
Sun 7 Aug 5th-6th play-off
Mon 8 Aug Final and 3rd – 4th play-off
Teams finishing first and second go through to the Semi-Finals on Sat 6 Aug, before the Final takes place on Mon 8. The classification play-off games are played across Sat to Mon.
Tickets for all games are on general sale now – go to https://tickets.birmingham2022.com to find out more.