Double Shootout Delight For Wales As Men Reach Maiden World Cup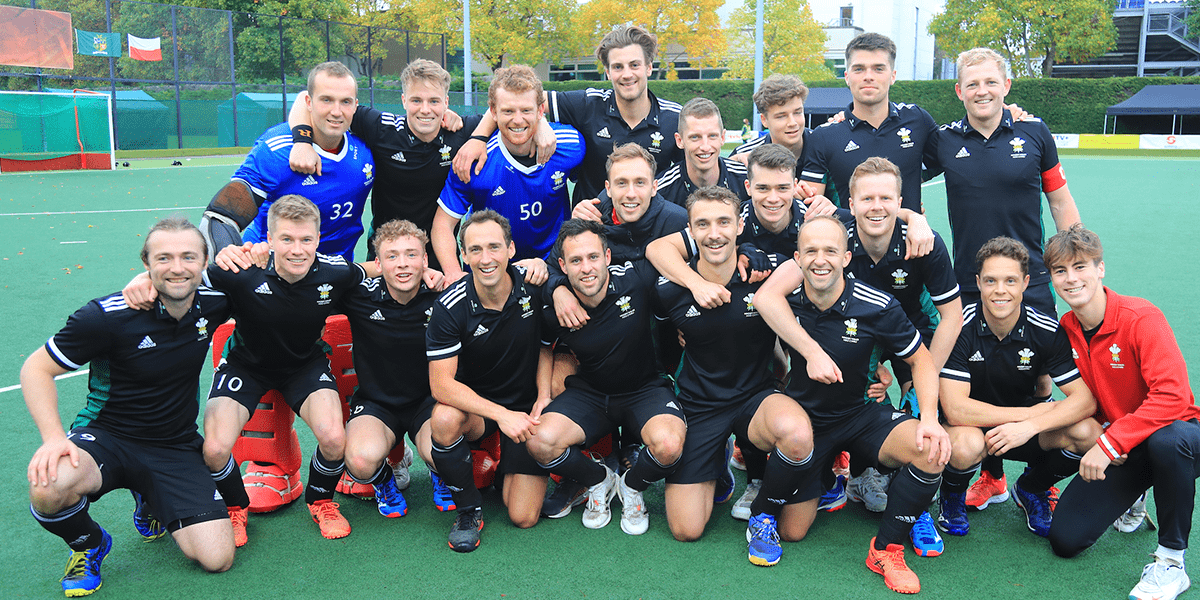 Wales' men qualified for their first ever World Cup while their women could follow suit tomorrow on an extraordinary day for the nation at the World Cup Qualifiers.
Both sides required shootouts to take victory in their semi-final games, with Wales' women overcoming Scotland 3-1 after a goalless draw in normal time before their men beat Ireland 2-1 after their match finished 1-1.
The latter result sparked scenes of joy in Cardiff as the men guaranteed the top-two spot they needed to reach the 2023 Men's World Cup, while Wales' women will have to win again when they play Ireland tomorrow to bag the one remaining place at the 2022 Women's World Cup.
Following their 2-0 win over Italy on Thursday, Wales' men would have felt confident of tasting victory against an Irish side they'd defeated 4-0 during the 2019 EuroHockey Championships.
Less than a minute into the game though the Irish had stunned the home crowd, Michael Robson giving them the lead.
Wales grew into the match after that and had chances to equalise before a superb solo goal by Joe Naughalty levelled the scores in the 19th minute.
As the game went on, both sides created further attempts and drew the best out of goalkeepers Toby Reynolds-Cotterill and Jamie Carr on several occasion.
There were no further goals though as the game went to a shootout, with both sides missing their opening efforts. Reynolds-Cotterill – making just his third appearance for Wales – then produced a second save in a row before Tokyo Olympian Rupert Shipperley coolly fired his team ahead.
Reynolds-Cotterill was on hand again to deny John McKee before both sides scored their fourth efforts – Jack Pritchard converting for Wales in his fourth senior international game – to take it into the fifth round with Wales 2-1 ahead.
Once again, Reynolds-Cotterill stood firm to make his fourth save and secure Wales' place in India for 2023 World Cup, leading to incredible celebrations in front of an ecstatic crowd.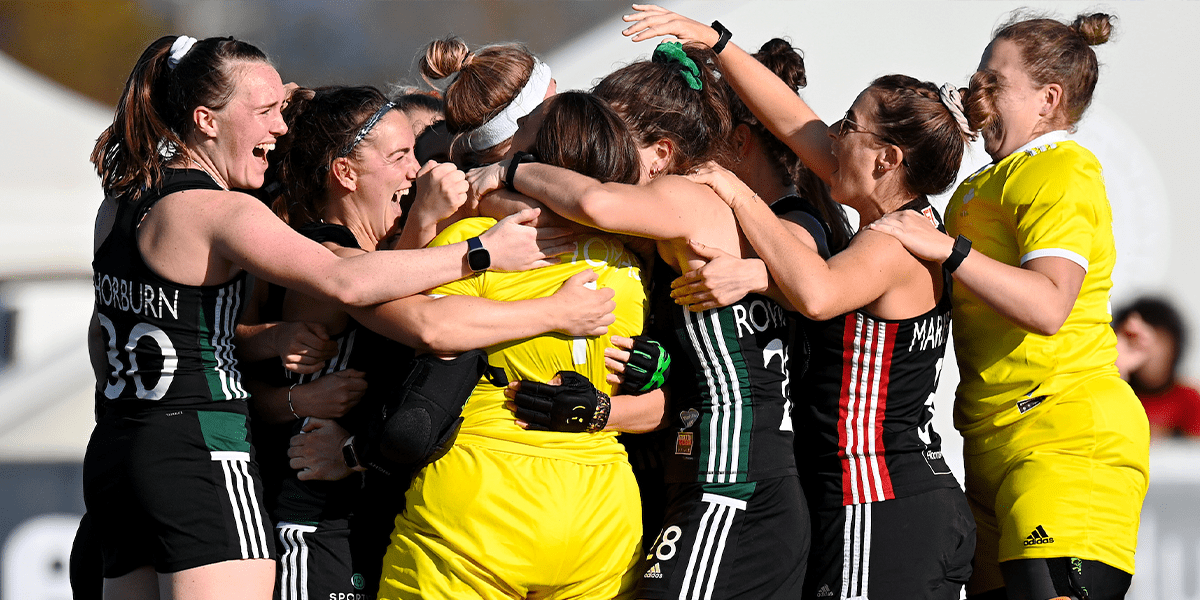 Just an hour before, a similar scene had played out in Pisa, Italy, during the semi-final of the Women's World Cup Qualifier.
Having played out a closely contested two-match uncapped series a few weeks ago, a tight affair between Wales and Scotland's women was to be expected.
Neither team had conceded in the quarter-final victories in the quarter-finals two days before and the defences came out on top again as it finished 0-0 after the hour's play.
That took the game to a shootout, with Phoebe Richards giving Wales the lead with their first attempt before Rose Thomas produced a brilliant save.
Amy Gibson produced a stunning diving block from a Wales penalty stroke before Emily Dark and Izzy Webb scored their sides' third efforts. Sophie Robinson added a third for Wales, meaning Scotland had to score to keep the shootout alive but Thomas was on hand once again to keep out another attempt and secure Wales' place in the final.
They will take on Ireland at 15:00 BST tomorrow, with the winner claiming the final place at the 2022 Women's World Cup. Meanwhile, Wales' men will take on France in the final of the men's tournament looking to finish on a high at 17:00 BST.
Scotland are also in action tomorrow, their men taking on Russia in the battle for fifth place at 12:00 BST before the women play off for third against Belarus at 12:30 BST.
All of these games will be streamed live on the EuroHockey TV website.
Fixtures – 24 October
Scotland v Russia (M) – 12:00 BST (Fifth/sixth play-off)
Scotland v Belarus (W) – 12:30 BST (Third/fourth play-off)
Wales v Ireland (W) – 15:00 BST (Final)
Wales v France (M) – 17:00 BST (Final)