Sarah Evans Retires From International Hockey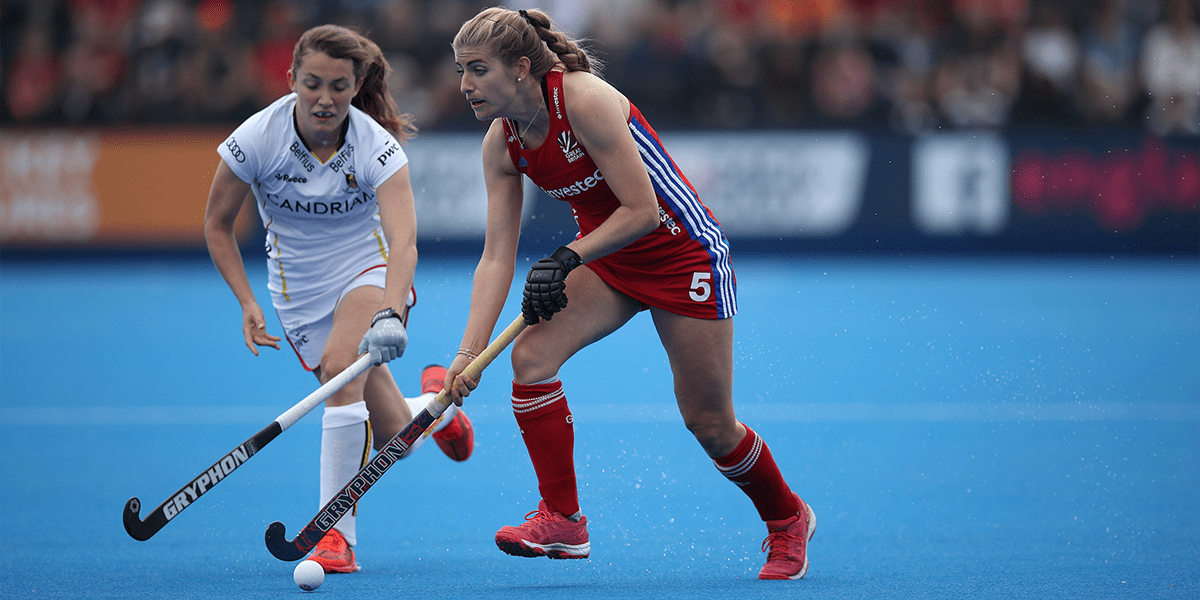 After a career spanning eight years, Sarah Evans has decided to retire from international hockey.
The midfielder made her international bow for England in February 2013 and went on to play 73 times for the country, winning EuroHockey silver and bronze medals alongside a third-place finish at the 2018 Commonwealth Games. She also featured at the 2018 Vitality Women's Hockey World Cup in London, playing in front of 10,000 fans at Lee Valley Hockey and Tennis Centre and was one of the standout players of the tournament.
Sarah – known affectionately as Crofty – also played in 49 matches for Great Britain, making her debut against the USA in February 2014, a team she would also score against in her final appearance for the country. She featured in two FIH Hockey Pro League campaigns as well as the 2018 Champions Trophy and was also part of the squad that travelled to the Tokyo 2020 Olympics.
A very skilful and highly versatile player, Sarah has also been a part of the record-breaking Surbiton team that won the Vitality Women's Hockey League seven times in a row and will continue to captain the side going forward as they aim for an eighth title this season.
Alongside her work on the pitch, Sarah was also a part of the Women's Sport Trust's second #UNLOCKED programme and has become a powerful advocate for increasing diversity and inclusion in both sport and society.
"As a little girl, I dreamt of representing my country and playing sport for a living. I feel so grateful and honoured that I've had the opportunity to do that full-time for the last eight years," she said.
"I have cherished each and every single time I've been able to step out onto the pitch alongside my team-mates wearing the England and Great Britain kit."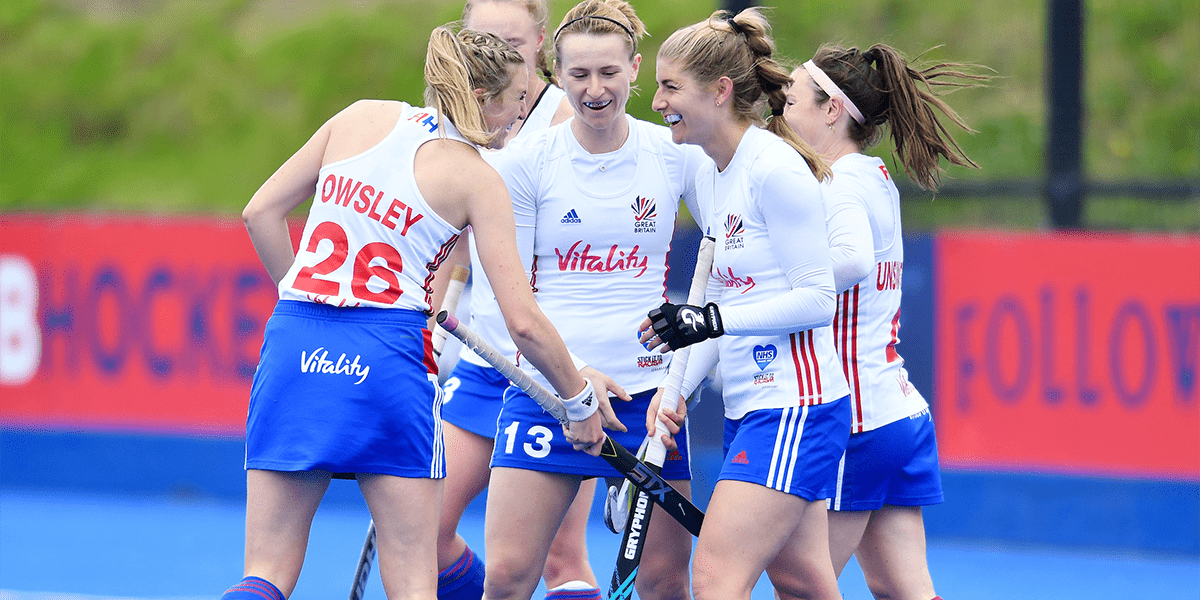 David Ralph, who was an assistant coach to the England and Great Britain women's teams before his recent appointment as head coach, said: "Sarah has been an exceptional member of the squad, whose influence will be sorely missed by England and Great Britain.
"Crofty is as technically eloquent a hockey player as you can find, who always seemed to find tricky skills easy to execute and has an extremely high level of game understanding that allowed her to read the game very well. Her all-round ability and positional flexibility made her an outstanding team player for us in numerous positions.
"Crofty's mark on our teams stretched far beyond her achievements and talents on the pitch though. She is a wonderful person, who exemplifies the teams' values and culture. Crofty's calmness, selflessness, empathy, and her unwavering passion for the team are an example to us all and she has been a delight to work with over the last five years.
"A wonderful hockey player and an amazing person, we will all miss Crofty."
Ed Barney – Great Britain Hockey's Performance Director – added: "Sarah has been an incredible ambassador of the senior England and Great Britain teams – a true star, much valued teammate and hugely impactful hockey player. We're sorry to see Sarah go but know it's a decision she's not taken lightly and is well considered.
"Over the last eight years, Sarah has shone with magic moments and real impact on the pitch. There are few players with such a broad skill set and versatility. There have been some highs and some tough times and, throughout her time with the teams, Sarah has been a true custodian of the women's vision, values and behaviours. Sarah has led by example day-in, day-out and has pushed personally and for the team to truly inspire the future in all that the squad do"
"We will all miss Sarah but know she will be our number one supporter over the coming months and years. We wish Sarah every happiness and success as she opens the next chapter - thank you for everything Crofty."
England and Great Britain Hockey would like to thank Sarah for everything she has given our sport and we wish her the very best moving forward.