How It Happened: GB's Women At Tokyo 2020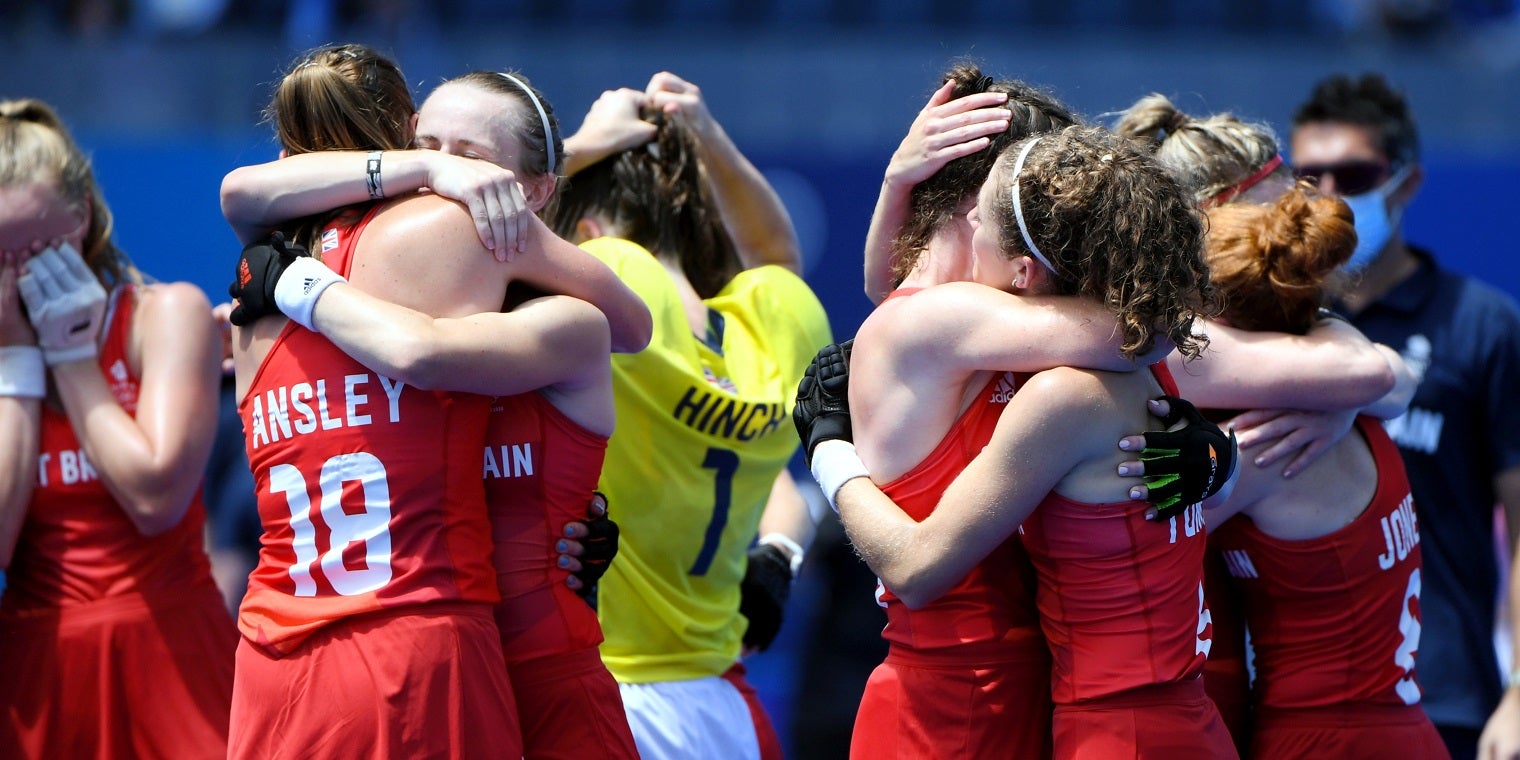 Great Britain's women made it medals at three consecutive Olympics after taking bronze at the Tokyo Games. After what was a gripping conclusion to their Olympic campaign, we've taken a look back at how it all unfolded:
Though their opening match would end in defeat, it was an encouraging display from Great Britain's women. Sarah Jones had given GB the early advantage with a goal on her Olympic debut, but two unanswered goals from Germany, one of which coming from a penalty stroke, ensured they would take the spoils.
Despite the match finishing 2-1 in Germany's favour, GB dominated the shot count (17 to 6) and number of penalty corners won (11 to 1) but couldn't find a way through a stubborn defence. This lead to captain Hollie Pearne-Webb reflecting after the match: "I think we'll look at the stats and see that they didn't have many opportunities. I think they had one corner, one stroke, and not many shots whilst we had numerous corners and shots. But that's the difference in hockey at both ends. We need to go back and tighten up those areas. Overall, I think there were plenty of positives we can take from our performance."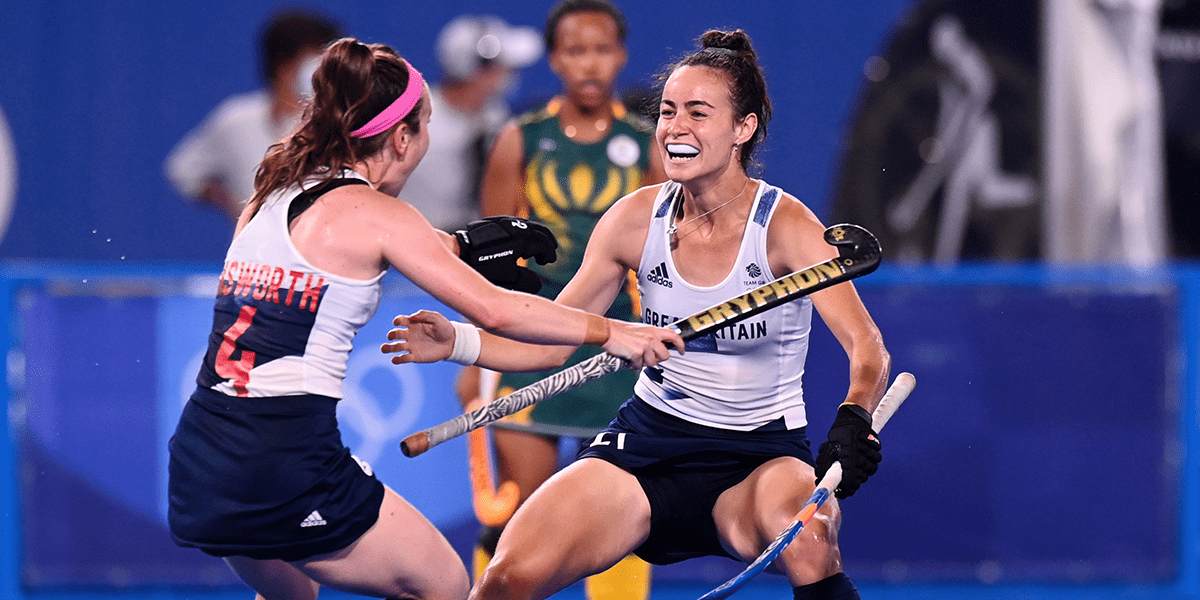 Those words from Pearne-Webb seemed to resonate with much to be admired about their following performance against South Africa. Though it had been a nervy start to the match in which GB found themselves behind after conceding an early goal, the team responded superbly to take a 4-1 victory. Ellie Rayer scored on the stroke of half-time to ensure parity would be restored going into the break and offer rejuvenation to the GB side. Goals in quick succession from Lily Owsley and Laura Unsworth, followed by a second goal from Rayer ten minutes later, would give GB their first victory at Tokyo in what had been an accomplished performance.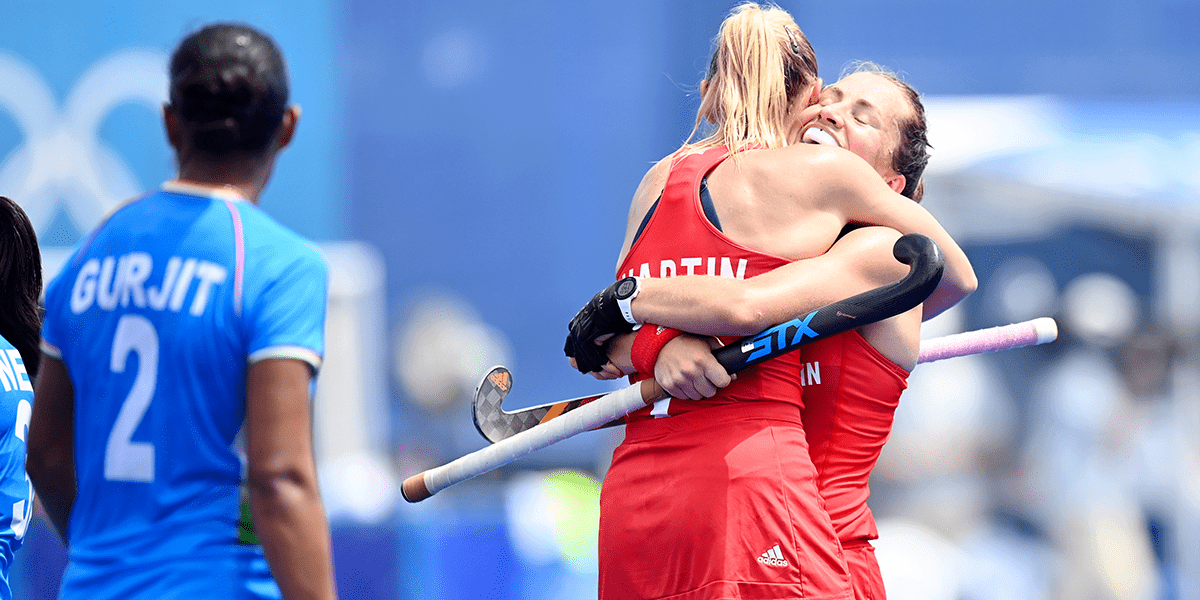 GB continued that momentum with a second 4-1 victory, this time against India. Hannah Martin's double inside the first twenty minutes gave the team the perfect platform, before second-half goals from Grace Balsdon and Owsley confirmed the win.
Following on from back-to-back victories, GB would suffer defeat in their fourth match of Pool A, this time at the hands of reigning world champions The Netherlands. In what had been an even contest throughout, the teams could only be separated by the one goal – a penalty stroke converted by Frederique Matla earning the Dutch a gripping 1-0 win.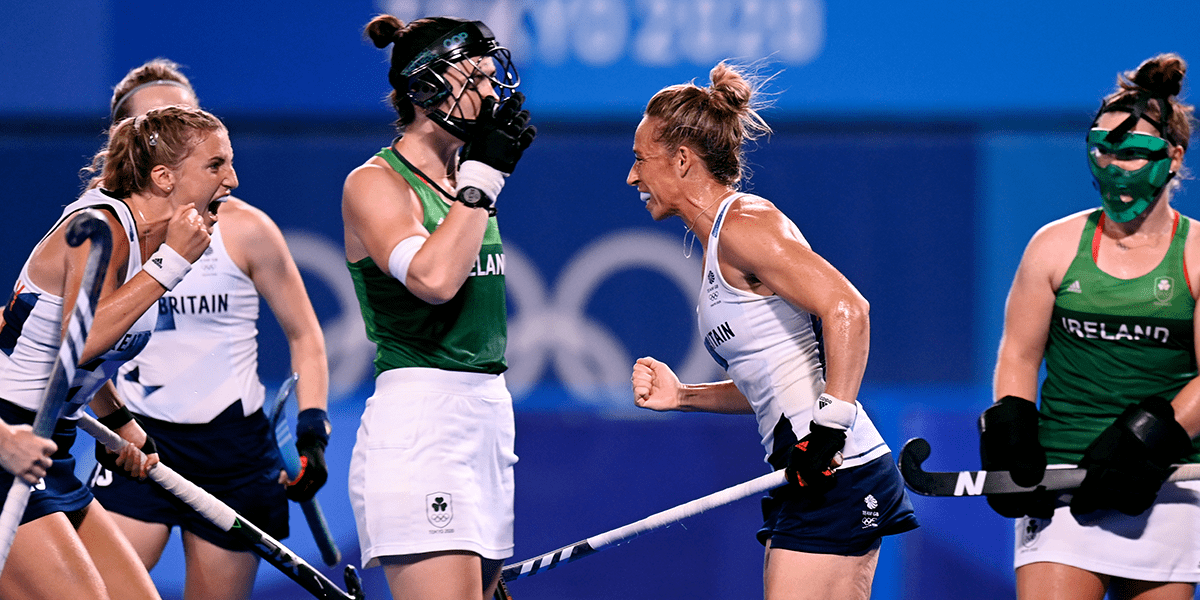 Mark Hager's side clinched a place in the knockout stages with a 2-0 victory over Ireland in their final game of the Pool stage. Susannah Townsend and Martin struck either side of half-time to triumph in what was an accomplished team performance. The result meant that GB would finish third in Pool A with nine points and book a quarter-final matchup against Spain.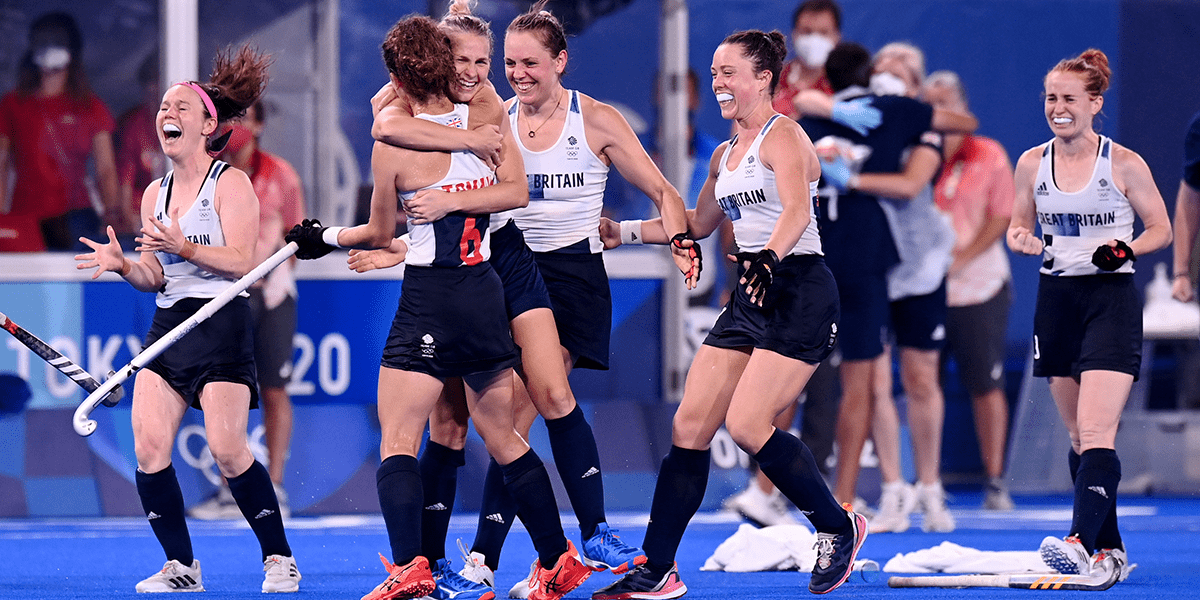 In what was a repeat of the Rio 2016 quarter-finals, Great Britain once again met Spain at the first stage of the knockouts. It wasn't to be anywhere near as comfortable as that 3-0 victory in 2016 as GB had to rely on a shootout to progress. Martin and Balsdon had fired the team ahead, only to see a late equaliser level things up at 2-2 and send the game to a shootout. Four superb saves from Maddie Hinch, alongside converted attempts from Martin and Jones, ensured GB would progress to the semi-finals in the most dramatic way possible.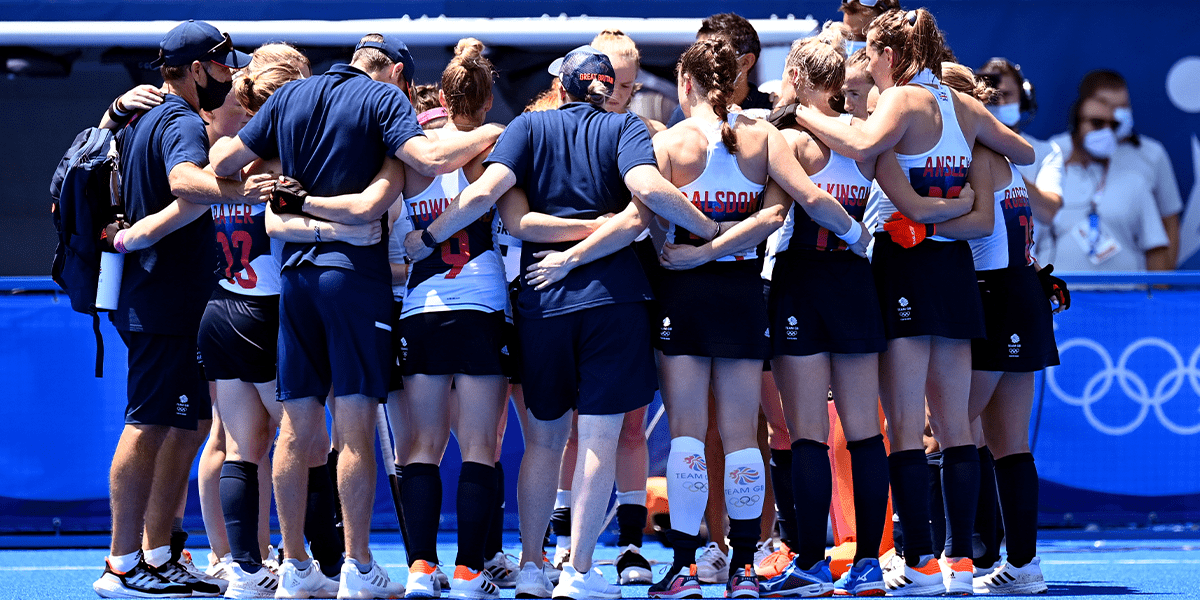 It would be a rematch from the group stages as Great Britain came up against The Netherlands in the semi-finals. Giselle Ansley's lone goal wouldn't be enough as the Dutch triumphed 5-1 in what was a clinical showing from the reigning world number one ranked side. The result meant GB wouldn't be able to defend their gold medal won at Rio 2016 and would fight for bronze against India in their final match of the Tokyo Olympics.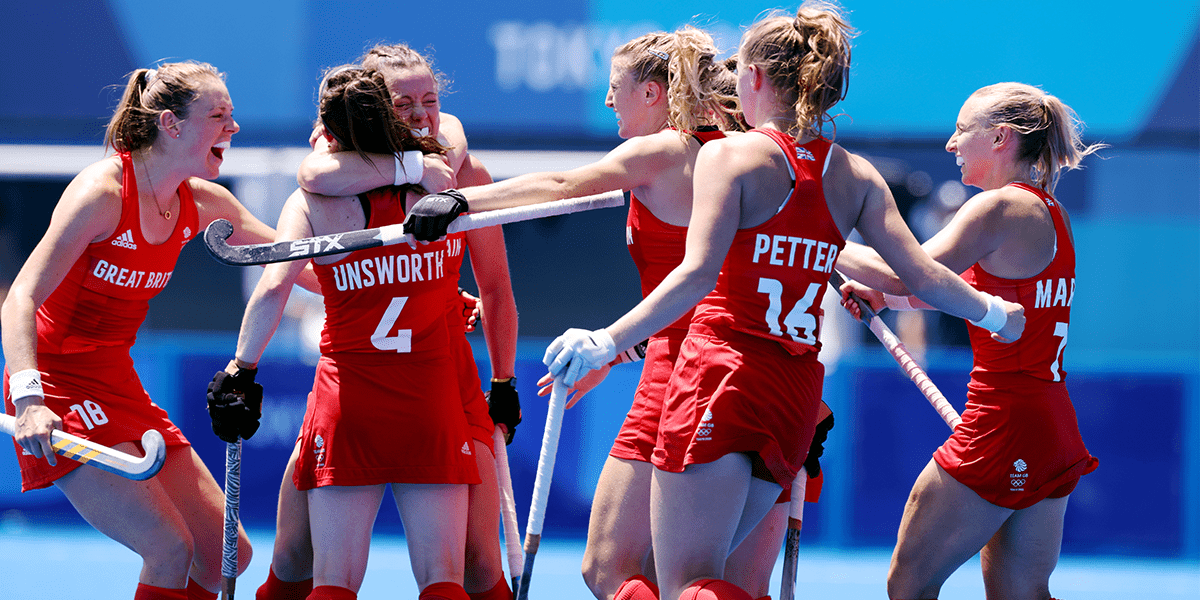 The team ensured they would return to the UK with a medal after a thrilling bronze medal match against an India side that had impressed through the knockout stages of the competition. It was drama throughout, beginning with GB surging to a 2-0 lead through goals from Ellie Rayer and Sarah Robertson. But three goals inside four minutes meant that India would overcome that deficit and go into half-time 3-2 to the good. GB responded to the adversity and fought valiantly to restore their lead as Pearne-Webb and Balsdon struck to earn the bronze medal with a dramatic 4-3 win. Having secured the medal, Pearne-Webb reflected on the team's gripping conclusion to the Games: "An Olympic bronze a few months ago was in our wildest dreams so I'm just so proud of the whole squad, the whole support staff, everyone that's been involved that we can come away with something from here."