Esme Burge's Time In Senior Setup Comes To An End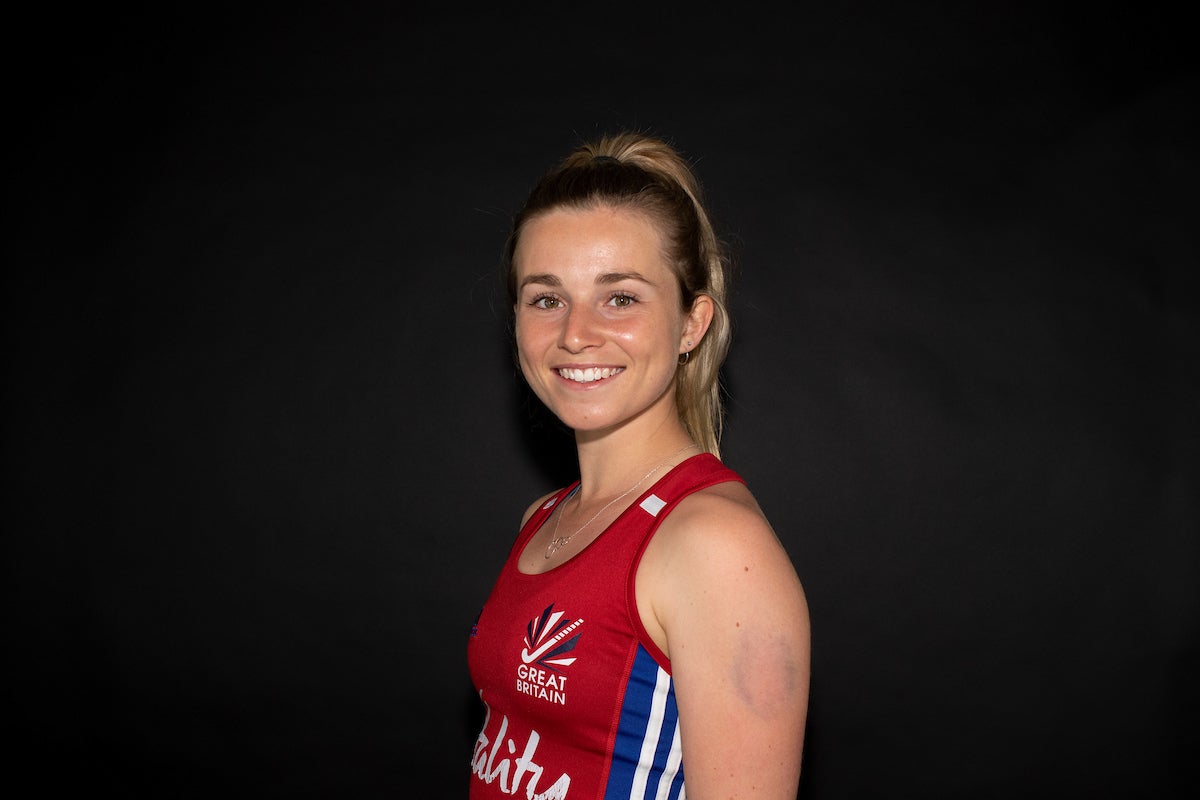 After the best part of four years as a senior international, midfielder Esme Burge's time in the Great Britain Hockey senior women's setup has come to an end.
Having been part of the squad since her debut in 2019 - winning a total of 18 caps for England and Great Britain - Esme has missed out on selection for upcoming tournaments this summer and was viewed as unlikely to be selected for major events in the near future, so she will be leaving the programme at this point. This will allow her to concentrate on her successful club career with Hampstead & Westminster and also her professional career outside of hockey.
Great Britain Hockey would like to place on record its continued respect for Esme, both on the pitch and also for her attributes as a person. This decision was taken with a heavy heart and the door remains open for her to return in the future. Still aged only 23, she has plenty of development ahead of her and Great Britain Hockey will continue to monitor her progress.
Esme said: "It has been an honour to be part of the senior programme on top of many great years playing for the Junior Age Groups and the EDP from the age of 14.
"Although my time has ended sooner than I would have hoped, I am proud of what I have achieved. I have combined my England and Great Britain career with completing a university degree, work placement experience, the difficulties of Covid, and I have personally evolved enormously along the way.
"I will forever be grateful for the memories, friendships and lessons I've learned which are already standing me in good stead having embarked on an exciting new chapter with Halfspace, the sports and entertainment marketing agency.
"I am excited for what the future holds. Hockey will always be a part of my life and I will continue to challenge myself at club level with Hampstead & Westminster as well as cheering on the England and Great Britain squad."
Women's Head Coach David Ralph said: "Esme has been a delight to work with and a true champion for women's hockey – she is a special person who has always given her all and made a real contribution to the squad. It was a difficult decision but we believe it is the right one at this moment in time.
"With the women's squad now selected for our three tournaments until the end of August - and the next international matches after that not taking place until December – we felt that the calendar as it stands does not offer Esme the opportunities she needs.
"On saying that, she is still only 23 and will stay on our radar moving forwards. Players develop at different times and she has all of the quality to come back in the future. We collectively wish her the very best of luck in her career on and off the pitch."