England and Wales Prepare For Junior Women's World Cup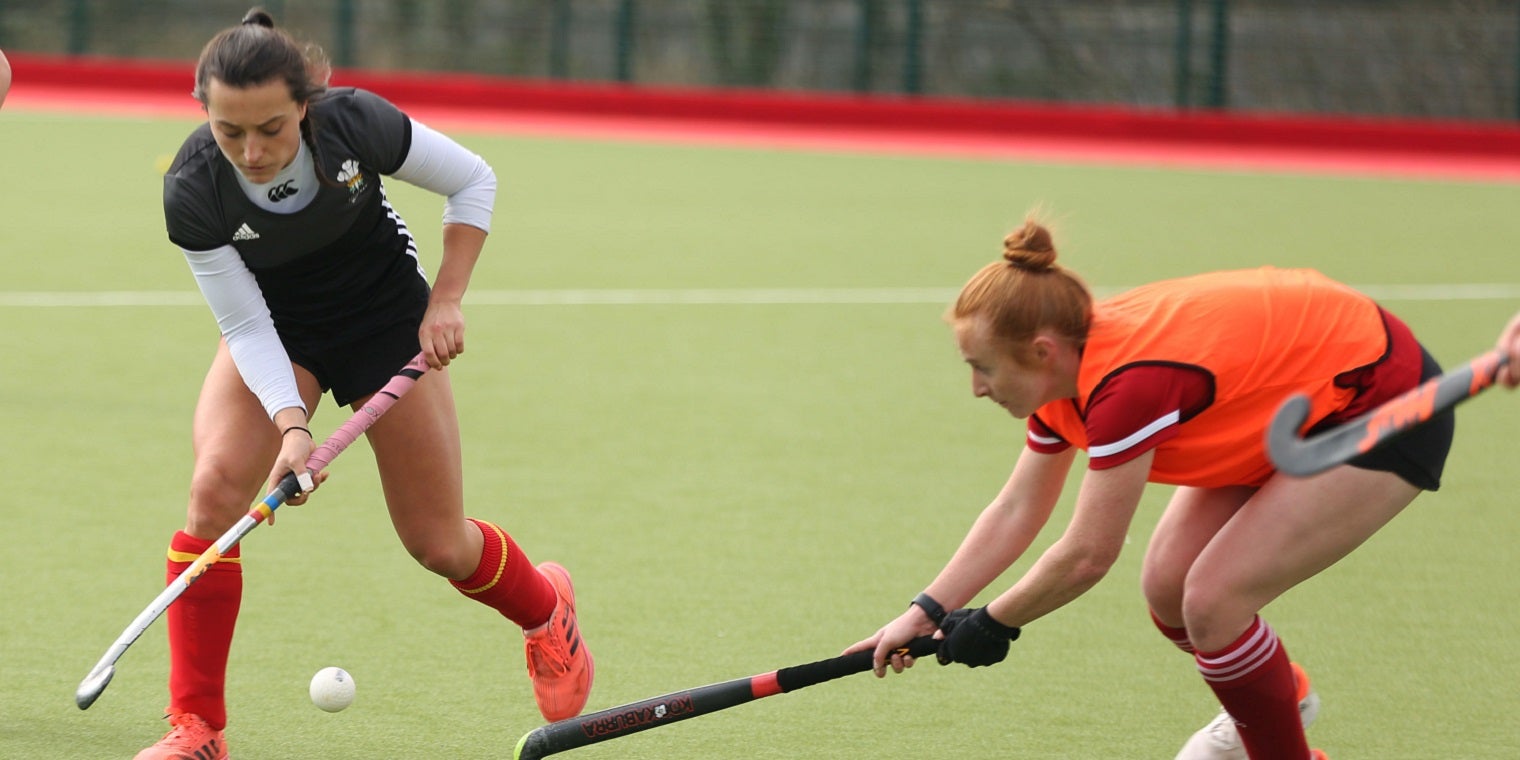 Both England and Wales are taking part in the Junior Women's World Cup in South Africa from 1 - 12 April.
The event takes place in Potchefstroom, and this is the second date for the tournament, having been postponed from its original schedule of last December. Wales are competing at this level for the first time in more than 20 years.
England Head Coach Simon Letchford said, "I am delighted that the athletes are going to have the opportunity to participate in such a fantastic tournament. In playing with intensity and without fear, I hope that this tournament creates memories that last forever and will shape their future.
"With a large number of the squad selected in December having transitioned into the senior squad, this is a new Under 21 group. In the short space of time together, it has been great to see them develop so quickly and during our time in South Africa I look forward to seeing them continue to grow both individually and as a team."
A number of the England players selected for the original date have now joined the senior Great Britain programme, including Olympic medallists Fiona Crackles and Izzy Petter, plus Darcy Bourne, Alex Malzer and the Hamilton twins Olivia and Sophie.
Wales have also named a 20-strong squad, including senior squad duo Izzie Howell and Emily Drysdale. The nation's last participation at a Junior Women's World Cup was in Buenos Aires in 2001.
Walid Abdo, Wales U23s/U21s Women's Head Coach, said, "I'm absolutely delighted to be leading this squad to the World Cup and am excited about this group's potential. It will be tough, but I'm sure we can give a good account of ourselves and hopefully surprise a few people."
Hockey Wales Chief Executive Ria Burrage-Male added, "The decision to attend the Junior World Cup didn't come lightly. The added cost and financial pressure a competition of this scale places on our athletes and their support network is considerable. Thankfully, we have engaged several exciting partners who are supporting our women."
England only have three teams in their Pool, following the sad withdrawal of the Ukraine team.
All games will be available to watch for a small fee on the FIH's Watch.Hockey app and website.
Pool fixtures (UK time)
1 April England v South Africa 10am
2 April Wales v India 8am
2 April England v Ireland 6pm
3 April Wales v Malaysia 8am
5 April Wales v Germany 4:30pm
If finishing first or second in pool:
8 April Quarter Finals
10 April Semi Finals
12 April Final / 3rd-4th play-off
If finishing third or fourth in pool:
7, 9 & 11 April Classification matches
| | |
| --- | --- |
| Name | Club |
| Beth Alexander | Loughborough University |
| Emma Allroggen | Berliner |
| Maddie Axford | University of Nottingham |
| Bronte Brough | Repton Hockey Club |
| Ella Burnley | ISCA |
| Tilly Butterworth | Repton Hockey Club |
| Kitty Chapple | Clifton Robinsons |
| Katie Curtis | University of Nottingham |
| Georgie Gardens | Harleston Magpies |
| Millie Giglio (Captain) | University of Birmingham |
| Emily Guckian | Harvard University |
| Maddie Long | Surbiton |
| Lorna Mackenzie | Loughborough University |
| Vicki McCabe | Team Bath Buccaneers |
| Sofia Martin | Southgate |
| Becky Manton | University of Birmingham |
| Mollie Mason (Co-Vice Captain) | University of Nottingham |
| Claudia Swain | University of Nottingham |
| Mila Welch (GK and Co-Vice Captain) | East Grinstead |
| Evie Wood (GK) | University of Birmingham |




| | |
| --- | --- |
| Name | Club |
| Stephanie Beaumont | Durham University |
| Rebecca Daniel | Durham University |
| Ava Dempsey | Bowdon Hightown |
| Emily Drysdale | ISCA/University of Exeter |
| Maddie Goodman | Loughborough WHC |
| Sophie Gorman | ISCA/University of Exeter |
| Jessica Hill | University of Nottingham |
| Millie Holme | Durham University |
| Ffion Horrell | Zehlendorf Wespen HC |
| Izzie Howell (Captain) | Swansea HC |
| Louise Loughlin | Swansea HC |
| Beth Munro-Morris | Penarth LHC |
| Alanah O'Brien | Durham University |
| Jessica Parkinson | Bowdon Hightown |
| Georgina Pitts | ISCA/University of Exeter |
| Cerys Preston | University of Birmingham |
| Maisie Riley | Loughborough WHC |
| Betsan Thomas | Swansea HC |
| Millie Walters | ISCA/University of Exeter |
| Beth Wood | Swansea HC |
| Non-travelling reserves | |
| Eve Bowen | Timperley HC |
| Riley Kings | Lancaster University HC |
| Gwenno Manley | Penarth LHC |