Great Britain Hockey host innovative Women's Pathway event for current and aspiring senior players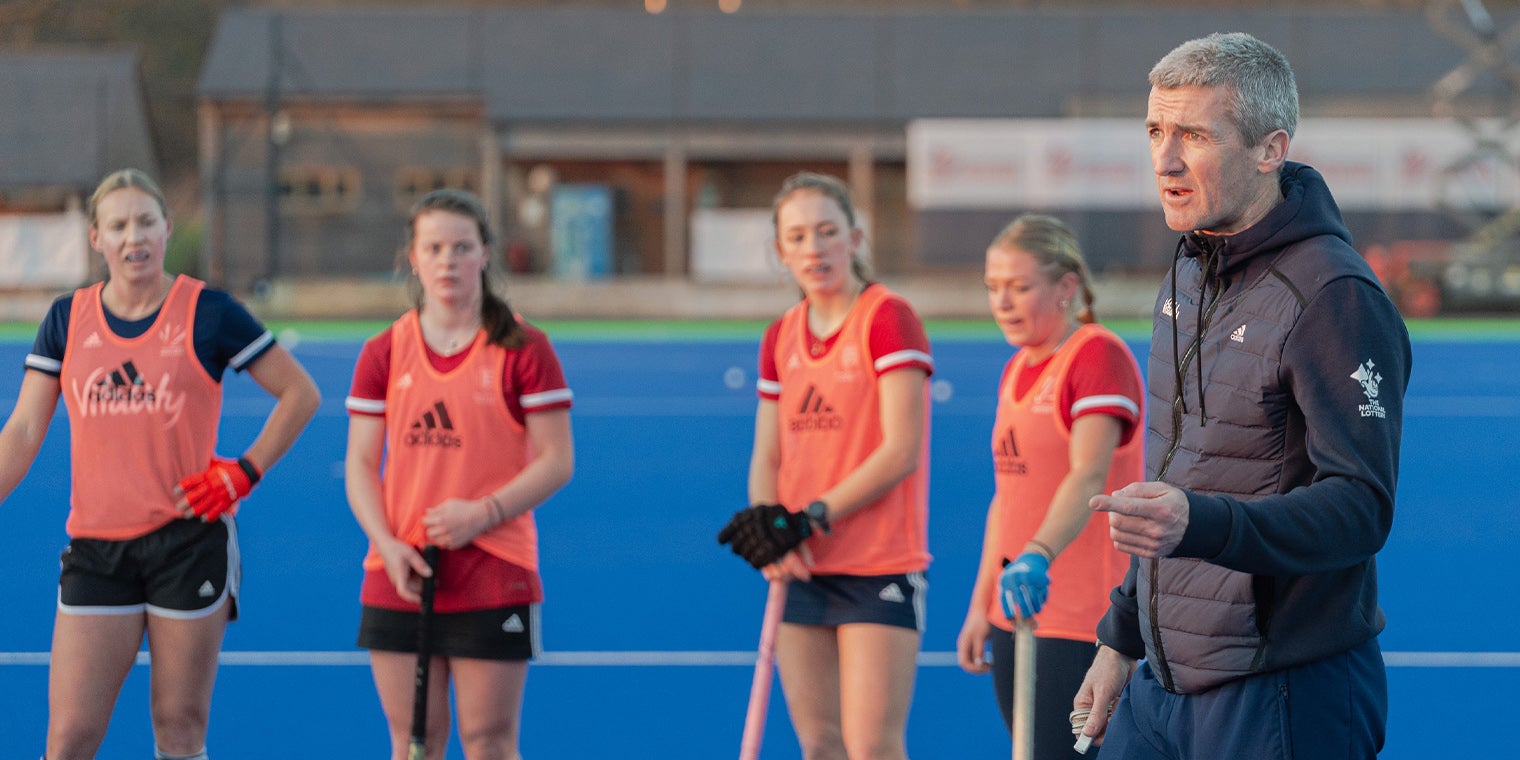 Players from the entire Great Britain Hockey women's pathway trained together for the first time at Lilleshall National Sports Centre this week.
The three-day training camp saw the Great Britain Women's Senior squad, the Great Britain Elite Development Programme squad, and the most high potential U18 players from England, Scotland and Wales plus the England U16s training together in an immersive programme of hockey and off-pitch activities aiming to inspire the future, integrate athletes and share experiences across programmes.
Heather Williams, Head of Elite Talent Development at Great Britain Hockey, commented:
"We've been planning this camp for over a year and I'm really excited to see it come to fruition this week. It's a fantastic opportunity to showcase women's hockey in Great Britain and bring players, coaches and support staff together.
The opportunity for developing players to integrate with senior players is invaluable and see first-hand the intensity of Senior international hockey, learn more about the fantastic opportunities and support available in our GB Senior and Elite Development Programmes and what life is like day to day as a senior international player is like."
Sessions included Q&As where the girls got to ask the senior internationals about the balance between hockey and home life, and how to continue to enjoy education whilst being a full-time athlete. Some of the funny stories shared included how Sarah Robertson didn't know how to cook pasta before moving out of home and how Izzy Petter burnt a few dinners when moving in with her team mates.
Captain Hollie Pearne-Webb shared her journey to being England and Great Britain captain and how her journey, like others, wasn't smooth sailing.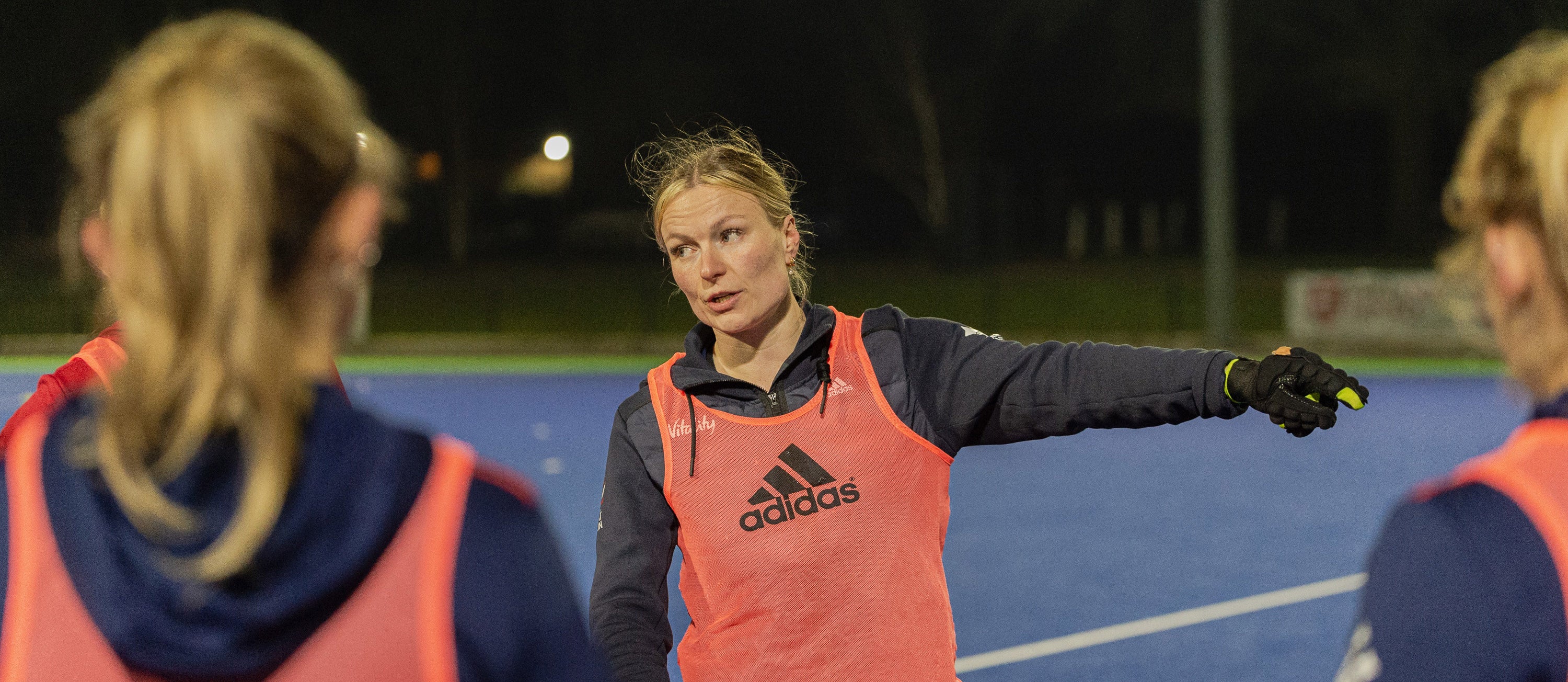 The squad took the girls through their values and ambitions whilst giving them top tips and encouragement out on the pitch.
David Ralph, Head Coach of Great Britain Hockey's Senior Women's Squad, said: "The camp was born out of the vision that the Senior Women have around inspiring the future. We felt it was important to have the opportunity to give back further down the pathway and inspire some of the youngsters coming through.
For the youngsters it's an opportunity to ask questions and be up close to the seniors finding out about their journeys and what's made them successful whilst being on a pitch and experiencing what it's like to train and see what they can work on to hopefully achieve their goals one day."
The three-days were inspirational for everyone. Coaches got to work closely together, and athletes got to inspire, share and enjoy the days. We spoke to Izzy Petter Senior International, "Some of the girls feel like we are so out of reach and looking up to the senior players thinking they are so much better than me, but actually, it's all about little steps, and we can show them that they can achieve and be a senior athlete if they really want to be."
"It's really good training with them [senior women] because you get to see how much you need to improve to get to their standard and take in what they're doing" commented Betsan Thomas Wales Senior and EDP player.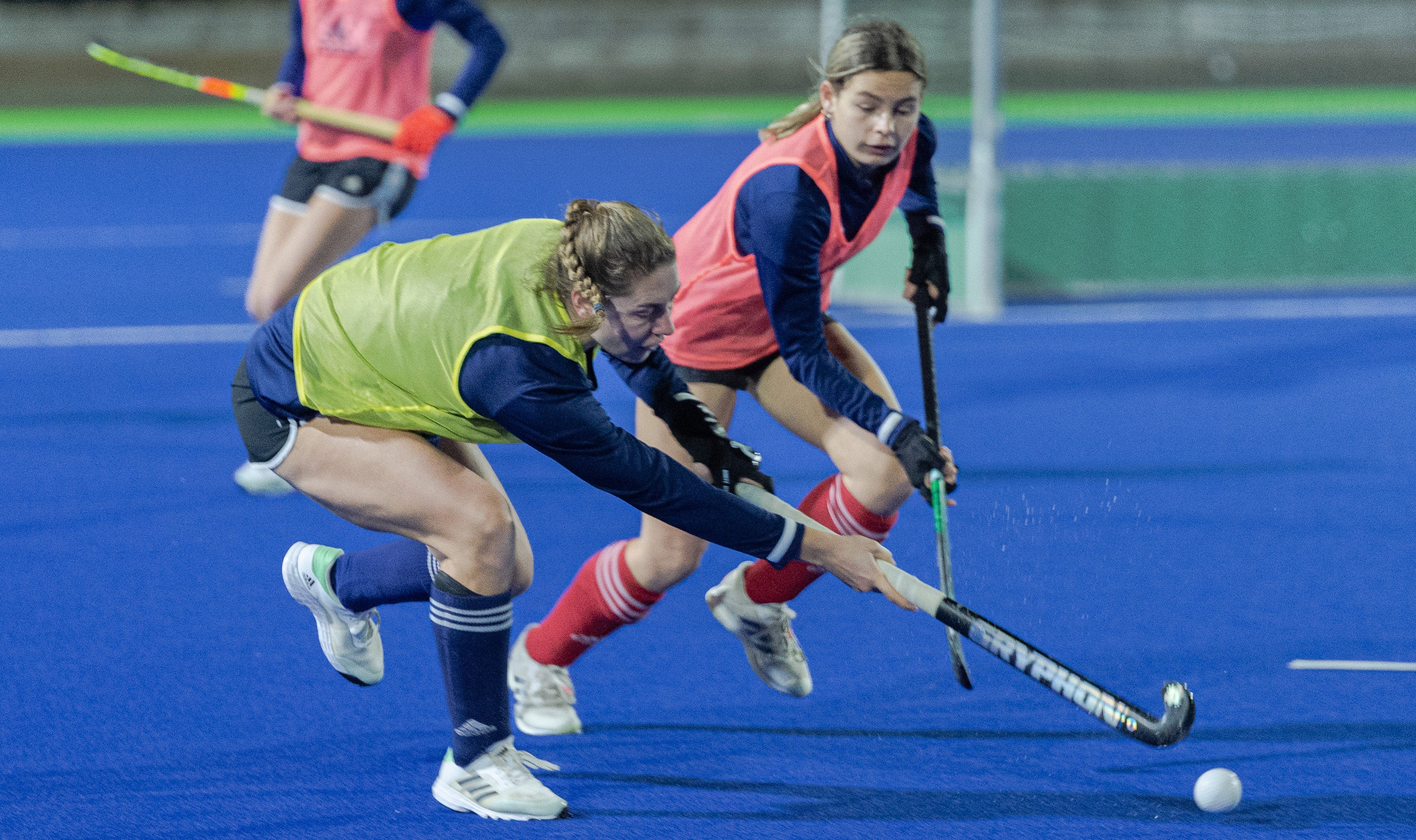 Many of the junior players were excited to witness the skills and talent that the senior squad have, Millie Holme, Wales Senior and EDP said "Lily Owsley is really quick and her hands are just insane and I think that I've always looked up to that and I can now learn from her at the camp."