GB Women's Elite Development Programme Squad Announced For 2023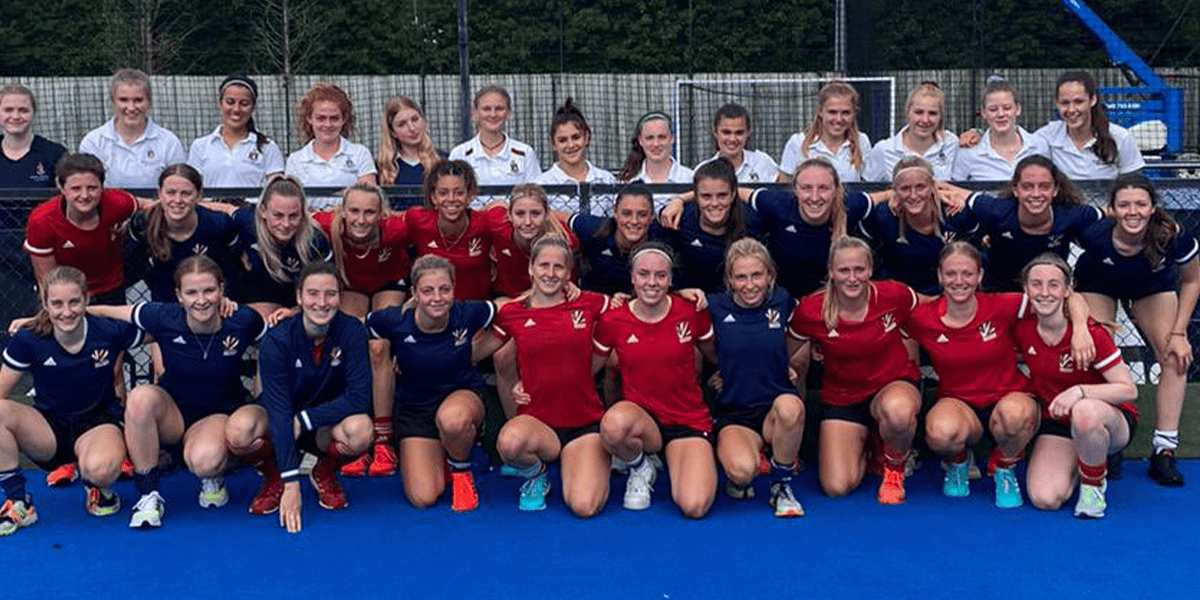 A total of 32 have been selected for the 2023 GB Women's Elite Development Programme (EDP) squad. England, Wales and Scotland have representation within the playing group and additionally, six athletes currently studying outside of the United Kingdom have been named as reserves.
The group includes several players already capped at senior international level most notably Millie Holme (Wales), Bronwyn Shields, Eve Pearson and Ellie Wilson (Scotland) who competed in the Commonwealth Games in Birmingham last summer.
The squad also features 14 of the England U21 team who won bronze at the Junior World Cup in South Africa last year, the first medal ever achieved by an England side in the competition. They are joined by a wealth of high-potential younger English players who will combine U18 and U21 activity over the coming months as they continue to develop their tournament hockey skills and look to secure a place in the team for the next women's Junior World Cup in Chile in December.
The 2023 programme kicks in in February with the inaugural Women's Pathway Camp at Lilleshall. This innovative camp will see players from Great Britain Senior and EDP squads come together with U16 and 18 players from all Home Nations. The three days will be a combination of activity both on and off pitch and promises to be a fantastic showpiece of Great Britain's female hockey talent. Bringing together a group in the region of 100 players will provide an exciting opportunity for up-and-coming junior players to learn from the likes of Laura Unsworth and Hollie Pearne-Webb.
Last month the GB EDP men's squad was confirmed. Head here to find out more.
| | | |
| --- | --- | --- |
| Name | Club | Home Nation |
| Emma Allroggen | University of Birmingham | England |
| Beth Alexander | Loughborough University | England |
| Alice Atkinson | RGS Worcester / Stourport HC | England |
| Maddie Axford | University of Nottingham | England |
| Lottie Bingham | Weald of Kent GS / Knole Park HC | England |
| Jess Buchanan | Sevenoaks HC | Scotland |
| Ella Burnley | University of Exeter / ISCA | England |
| Tilly Butterworth | Repton School / University of Nottingham | England |
| Emily Dark | St Andrews University / Dundee Wanderers HC | Scotland |
| Anna Faulstich | Caterham School / East Grinstead HC | England |
| Flo Fletcher | University of Exeter / ISCA | England |
| Georgie Gardens | University of Exeter / ISCA | England |
| Millie Giglio | University of Birmingham | England |
| Sophie Hinds | University of Edinburgh | Scotland |
| Millie Holme | University of Exeter / ISCA | Wales |
| Martha Le Huray | Kingston GS / Surbiton HC | England |
| Pippa Lock | East Grinstead HC | England |
| Maddie Long | University of Nottingham | England |
| Lorna Mackenzie | Loughborough University | England |
| Becky Manton | University of Exeter / ISCA | England |
| Sofia Martin | Queenswood School / Southgate HC | England |
| Eve Pearson | University of Edinburgh | Scotland |
| Lizzy Pocknell | Durham University | England |
| Amelie Rees | Wimbledon HS / Wimbledon HC | England |
| Bronwyn Shields | Clydesdale Western | Scotland |
| Pippi Spawforth | Loughborough University | England |
| Claudia Swain | University of Nottingham | England |
| Ottilie Sykes | Repton School / Loughborough University | England |
| Betsan Thomas | University of Birmingham | Wales |
| Mila Welch | University of Nottingham | England |
| Ellie Wilson | Dundee Wanderers | Scotland |
| Evie Wood | University of Birmingham | England |

| | | |
| --- | --- | --- |
| Reserves | | |
| Bronte Brough | Harvard University | England |
| Kitty Chapple | Harvard University | England |
| Tasmin Cookman | University of New Hampshire | England |
| Daisy Ford | Stanford University | England |
| Emily Guckian | Harvard University | England |
| Rosie Hope | University of Michigan | England |

| | | |
| --- | --- | --- |
| Staff | | |
| Simon Letchford | Head Coach | |
| Sam Clark | Team Manager | |
| Brett Holland | Assistant Coach | |
| Hannah Cureton | Performance Analyst | |
| Charli Robertson | Physiotherapist | |
| Tom Millington | GK Coach | |
| Louise Gubb | Nutritionist | |
| Ellen Davies | S&C Coach | |
| Jon Marzetti | Sports Psychologist | |
| Nikki Crawley | Sports Psychologist | |
| Nicky Osborne | Doctor | |
| Heather Williams | Head of GB Elite Talent Development | |