GB Caps presentations continued in London at FIH Pro League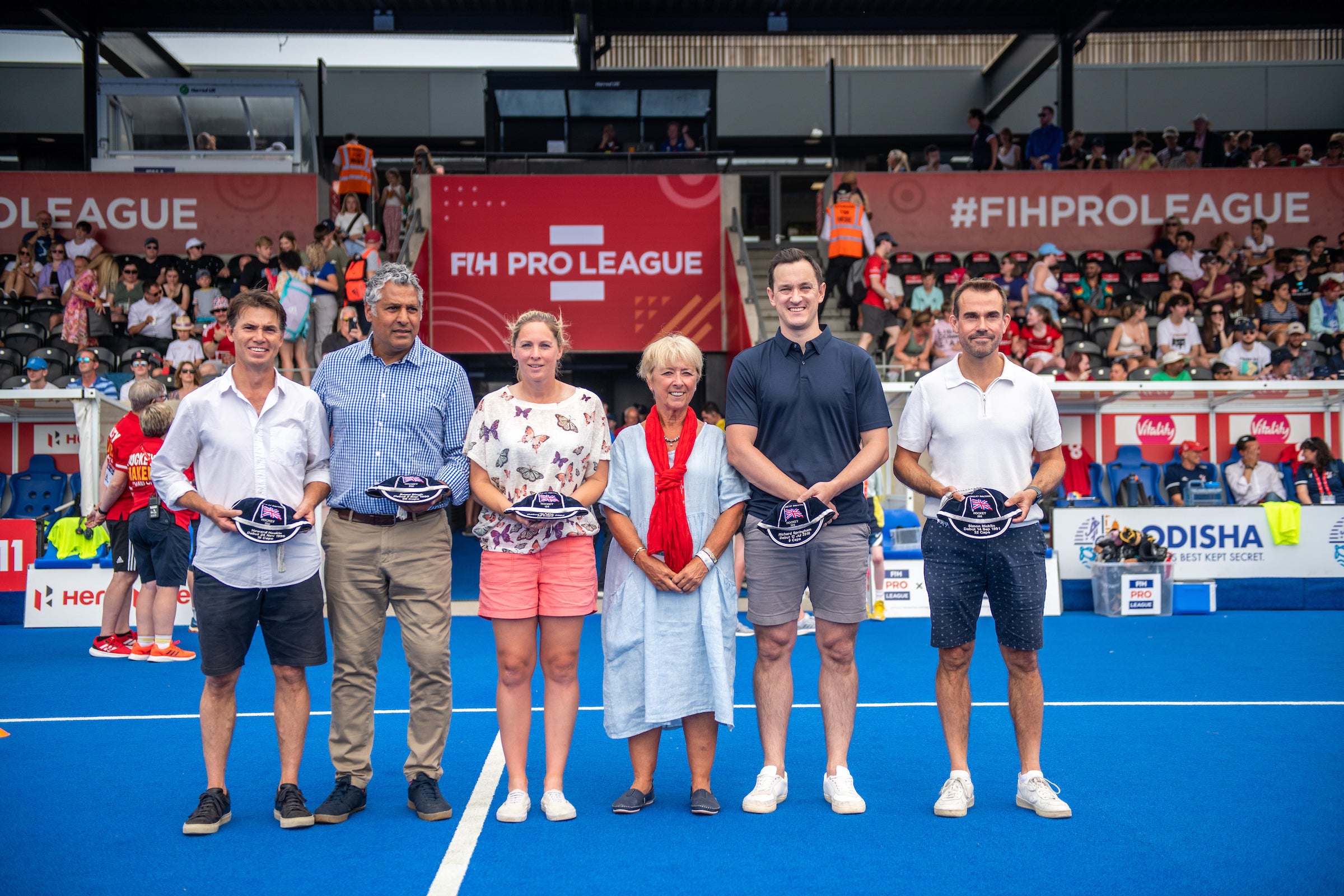 After last year's successful presentation day of 130 Great Britain honours caps, a further 19 former Great Britain Hockey players were recognised and presented with their GB Caps during the recent FIH Hockey Pro League matches held at Lee Valley Hockey and Tennis Centre in June 2023.

Just over six years ago, The Hockey Museum, with the support of GB Hockey and the Hockey Internationals Club, took on the challenge of compiling a complete record of all Great Britain men's and women's international games played since the first men's match in 1920 and the women's in 1965. This mammoth task was undertaken primarily by volunteers from The Hockey Museum and completed in 2021 ahead of the Tokyo Olympics. The database now contains the details of nearly 1100 GB matches and the 600 players who have represented Great Britain.
Using the information presentations of GB Honours Caps have been arranged to all current and former players in recognition of the great talent and dedication shown to make it to the very highest international level.

This year's class of 2023 saw Sheila Morrow GB Hockey President present honours to :

Tues 27th May : Iqbal Singh Kullar
Sat 17th June : Jo Ellis, Soma Singh, Simon Nicklin, Howard Hoskin, Richard Springham and Ian McGinn

Sun 18th June : Lucilla Parkes Wright and Sally Walton

Wed 21st June : Craig Parnham, Simon Mantell, Richard Smith, Ben Arnold and Tim Whiteman, followed by Lisa Scarborough, Joie Leigh, Zoe Shipperley, James Bailey and Paddy Smith