FIH Pro League 2022/23: GB Men and Women set for their final home matches of the season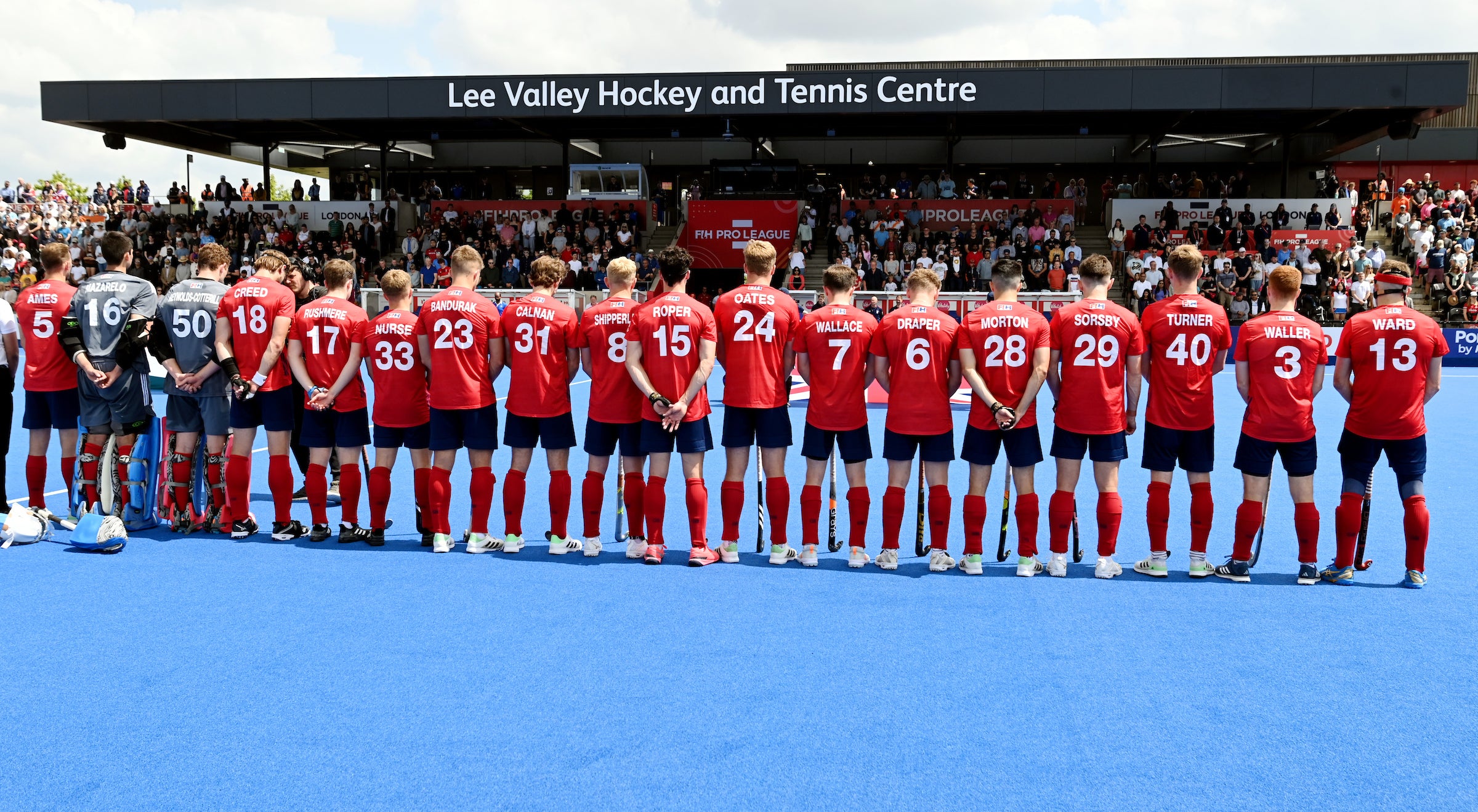 The second FIH Pro League 2022/23 London mini tournament is upon us, and both the GB Men and Women's Hockey teams are all geared up for their final set of matches set to take place from 16 June at the Lee Valley Hockey and Tennis Centre.
GB Women started their FIH Pro League 2022/23 season with losses against Netherlands (1-2; 0-6) and Argentina (0-3; 0-1) in December 2022, but bounced back in their second set of matches in the Christchurch mini tournament as they beat hosts New Zealand (2-0 & 6-1) and registered a 1-0 and 1-3 loss against Australia.
Hollie Pearne-Webb led the side that completed the double against China (1-0 & 4-3) but went down against Belgium (2-3 & 0-3) in both their matches which took place earlier this month.
They will look to better their performance as they take on Germany (16 & 19 June) and the USA (18 & 21 June) in their final home leg of the 2022/23 season. They are currently on the fifth place of the points table.
Meanwhile, the men's team picked up points in each of their opening matches of the season held in December 2022. They registered 3-0 and 1-1 (0-2 SO) wins against the Pro League defending Champions the Netherlands followed by shootout wins against Argentina - 1-1 (1-2 SO) and 2-2 (2-4 SO). They went on to beat New Zealand 5-2 and 6-1; and registered 2-1 victory and a shootout loss 3-3 (2-4 SO) against Australia on their New Zealand tour in April 2023.
Paul Revington's men started the home leg with clinical wins against India (4-2) and Belgium (3-1), but went down 4-4 (2-4 SO) and 2-3 respectively in the reverse fixtures.
Currently in the second position of the points table, GB men will face reigning World Champions Germany (17 & 20 June) and Spain (18 & 21 June) in the upcoming matches.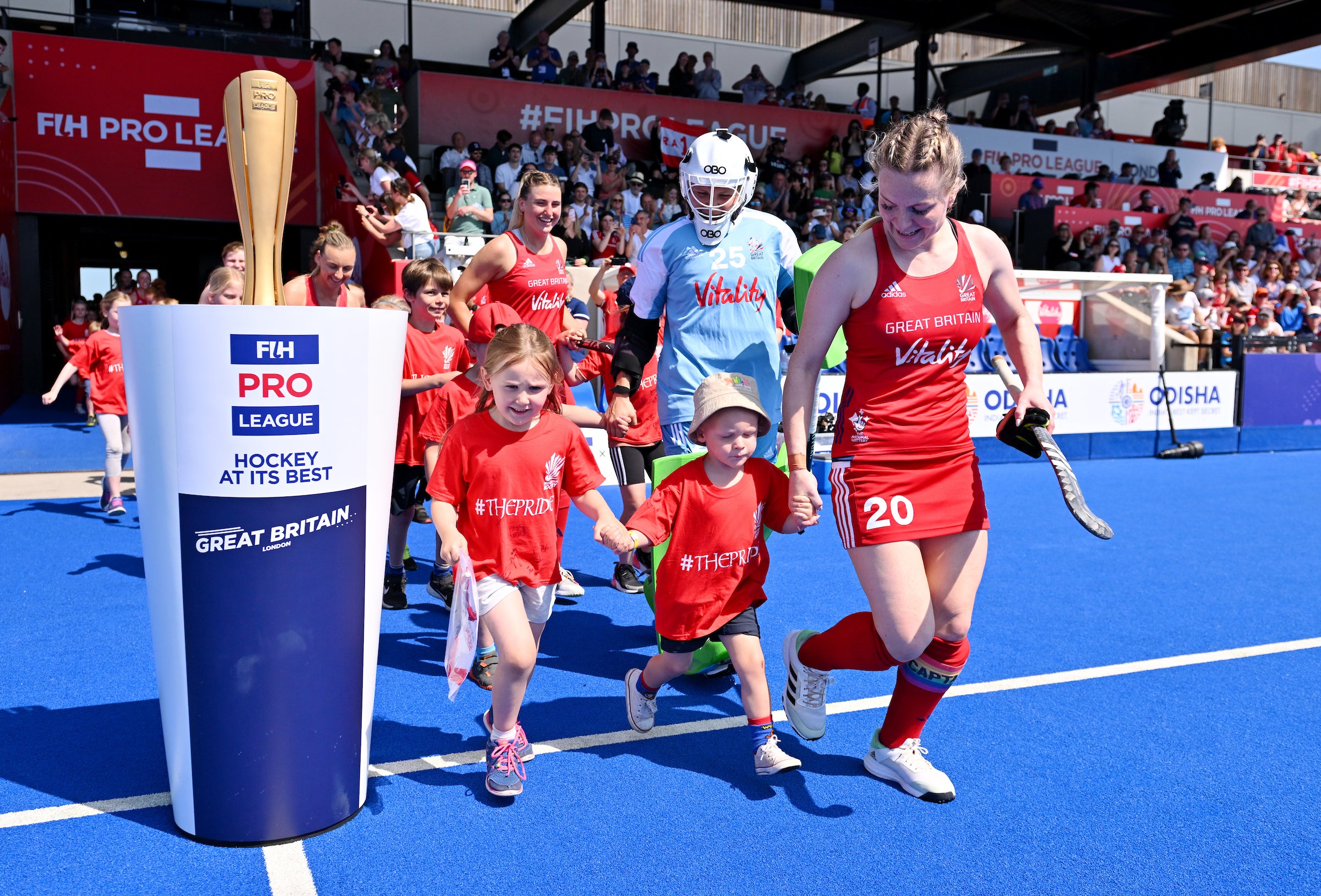 Giselle Ansley
Grace Balsdon
Darcy Bourne
Amy Costello
Fiona Crackles
Sophie Hamilton
Sarah Jones
Alex Malzer
Hannah Martin
Lizzie Neal
Lily Owsley
Hollie Pearne-Webb (C)
Fiona Peel
Izzy Petter
Miriam Pritchard
Ellie Rayer
Sarah Robertson
Laura Roper
Martha Taylor
Amy Tennant
Charlotte Watson

James Albery (C)
Nick Bandurak
Will Calnan
David Condon
Brendan Creed
Jacob Draper
James Gall
David Goodfield
Lee Morton
James Mazarelo
Tim Nurse
James Oates
Nick Park
Ollie Payne
Phil Roper
Stu Rushmere
Liam Sanford
Rupert Shipperley
Tom Sorsby
Zach Wallace
Jack Waller
Sam Ward

Women's - Fri 16 June 2023 - 12:30 - Great Britain V Germany

Men's - Fri 16 June 2023 - 15:00 - Netherlands v Spain

Women's - Sat 17 June 2023 - 12:30 - Netherlands v USA

Men's - Sat 17 June 2023 - 15:00 - Great Britain v Germany

Women's - Sun 18 June 2023 - 12:30 - Great Britain v USA

Men's - Sun 18 June 2023 - 15:00 - Great Britain v Spain

Men's - Mon 19 June 2023 - 17:30 - Spain v Netherlands

Women's - Mon 19 June 2023 - 20:00 - Great Britain v Germany

Men's - Tues 20 June 2023 - 12:00 - Great Britain v Germany

Women's - Tues 20 June 2023 - 14:30 - Netherlands v USA

Men's - Wed 21 June 2023 - 17:30 - Great Britain v Spain

Women's - Wed 21 June 2023 - 20:00 - Great Britain v USA

Under 18s from £8 for TWO games, adults from £18.50
Two mini-tournaments at Lee Valley Hockey Tennis Centre in May & June 2023
Great Britain playing some of the world's best teams
Lots of low price seats still available.

Make sure you don't miss out and get your tickets here!

All games will be broadcast live on BT Sport