FIH Hockey Pro League: Valiant GB Men go down fighting 2-3 against Germany in crucial encounter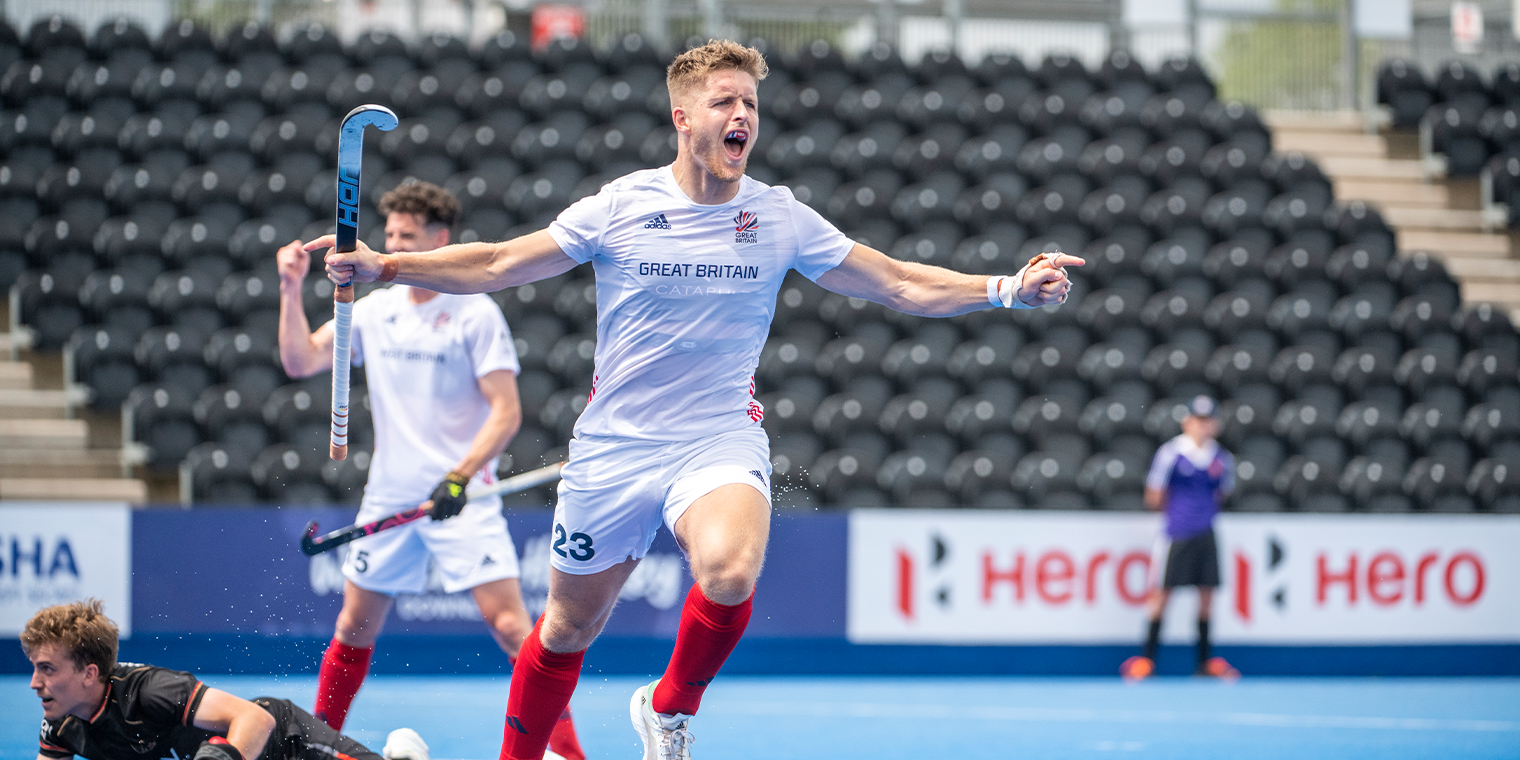 GB Men put up a valiant show against the reigning World Champions Germany but went down 2-3 in a narrowly fought contest held at Lee Valley Hockey and Tennis Centre on Tuesday.
They are still perched at the top of the points table with 32 points in 15 matches. They will take on Spain in their last match of the FIH Pro League season on Wednesday.
Raphael Hartkopf (2'), Elian Mazkour (19') and Gonzalo Peillat (60') scored a goal each for the Germany, while Sam Ward (9') and Nick Bandurak (40') got on the scoresheet for the home side.

The reigning World Champions were off to a flying start as they opened the scoring in the second minute of the match. It was Hartkopf who scored from a rebound during the penalty corner routine, giving the visitors an early 1-0 lead.

GB settledr nerves and took control of the ball in the following minutes. After a series of circle entries, they went on to earn a penalty corner in the 9th minute, which was duly converted by Ward, bringing things back on level terms in what was a crucial encounter.

Having gained momentum, GB continued with an aggressive approach and made threatening moves inside Germany's half but couldn't find an opening. Germany also looked for spaces, but GB's defence kept the visitors away from the goal, ending the quarter at 1-1.

GB started the second quarter brightly, making attacking forays inside Germany's D. However, Germany managed to sneak into GB's circle and forced a penalty corner. They were successful in converting it as Mazkour found the back of the net off a rebound in the 19th minute to restore the visitors' lead. GB took a video referral, demanding for a dangerous attempt from the German player, but was rejected and the goal stayed in Germany's favour.

GB then pushed for an equaliser, with an intense attack, but Germany kept them at bay to end the second quarter with a narrow 2-1 lead.

The Brits went all out in their approach at the start of the third quarter. They piled relentless pressure on their opponents. Lee Morton's fiery reverse flick from the right flank forced a penalty corner but missed out on converting it. In the following minute, they took the shot on target, but the German goalkeeper cleared the danger.

Minutes later, GB yet again earned a penalty corner, and this time it was Bandurak who slotted the ball home on the rebound to make it 2-2 in the 40th minute. In reply, Germany also forced a penalty corner in the 42nd minute, but GB defence cleared the danger.

GB earned their fourth penalty corner in the dying seconds of the third quarter, but Ward's drag-flick was defended by the German defender.

With the match still locked at 2-2, the start of the fourth quarter saw some breathless end-to-end action with both teams looking for an opening. GB had slightly better ball possession and made some dangerous runs inside Germany's circle, but the danger was averted.

With less than 10 seconds to go for the final hooter, Germany earned the penalty corner, and were successful in converting it through Peillat, thus bagging a narrow 3-2 win.

The Netherlands registered a comeback 3-2 win over the USA. Abigail Tamer (2') and Megan Rodgers (36') put the USA ahead, but the Netherlands came from behind through goals from Joosje Burg (39', 42') and Renée van Laarhoven (56').

The USA took an early lead through Tamer in the 2nd minute of the match, but the Dutch went on to dominate the possession throughout the first quarter. They earned as many as three penalty corners in the opening quarter and missed out on converting their chances. The USA was at the advantage at the end of the first quarter.

In their bid to score an equaliser, the Dutch piled relentless pressure on the USA. They earned as many as five penalty corners in the second quarter, but the USA's resilient defence stood tall to deny the Olympic Champions from scoring the equaliser. The USA kept the 1-0 lead intact at the end of the first half.

The Dutch started in a similar fashion, making threatening moves inside the USA's half, but couldn't create spaces. The USA managed to sneak into the Dutch circle and went to double the lead through Rodgers' sublime finish after receiving the ball from the left flank in the 36th minute.

The Dutch responded quickly pulling a goal back through Burg's penalty corner conversion in the 39th minute. Burg went on to score the equaliser from an open play in the 42nd minute. They won yet another penalty corner in the following minute, but the USA defence unit cleared the danger.

It was end-to-end action at the start of the final quarter, both teams made circle entries, but didn't get clear-cut opportunities to score the goal. The Dutch almost took the lead in the 53rd minute, but the goal was disallowed on a video referral. They again forced a penalty corner and were successful in converting their chance as van Laarhoven was on target to give her team a 3-2 lead in the 56th minute. The Dutch took control of the game in the closing stage to earn a comeback 3-2 win.


Men's - Wed 21 June 2023 - 17:30 - Great Britain v Spain

Women's - Wed 21 June 2023 - 20:00 - Great Britain v USA

Under 18s from £8 for TWO games, adults from £18.50
Two mini-tournaments at Lee Valley Hockey Tennis Centre in May & June 2023
Great Britain playing some of the world's best teams
Lots of low price seats still available.

Make sure you don't miss out and get your tickets here!

All games will be broadcast live on BT Sport