2021 GB Elite Development Programme Squads Announced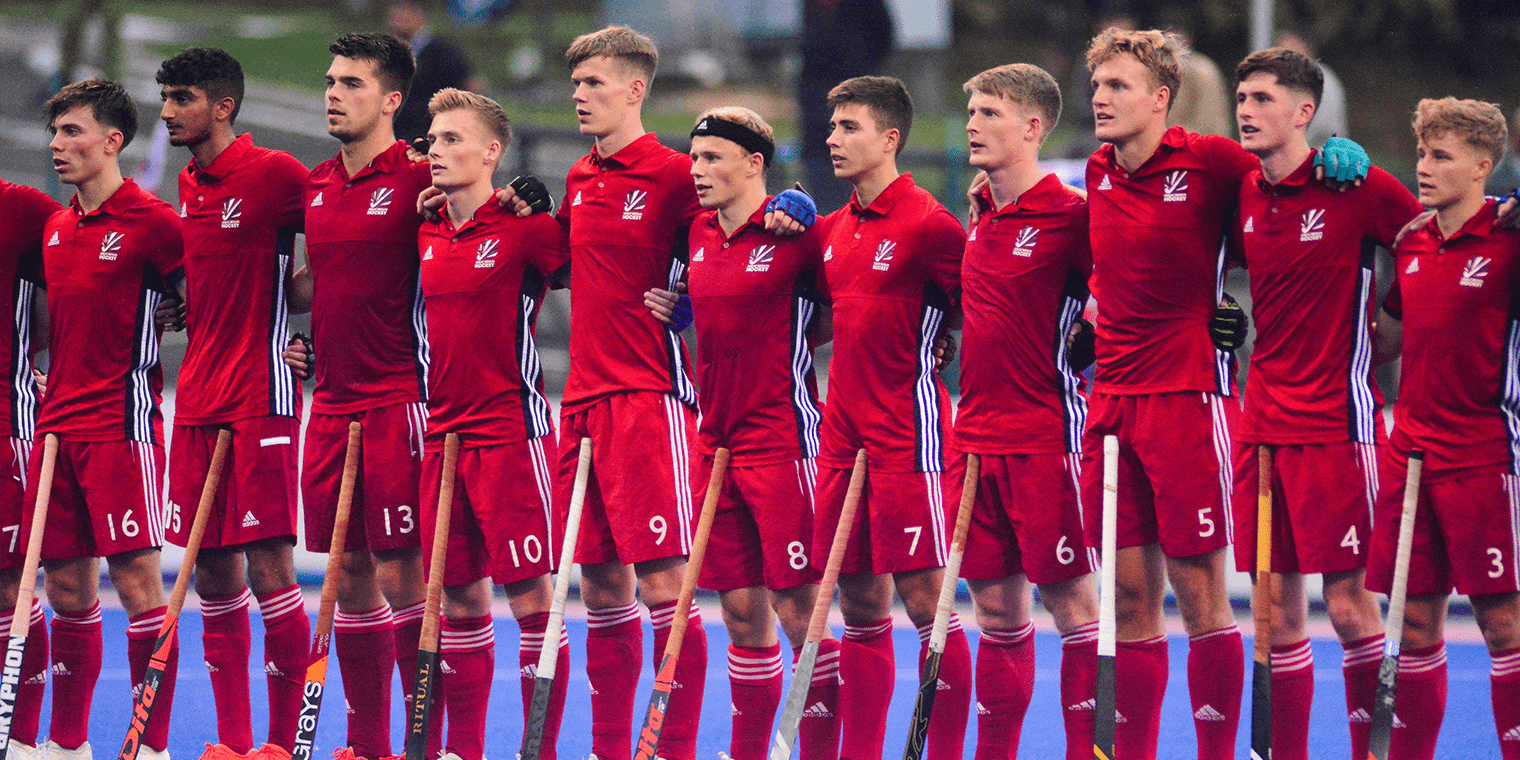 The Great Britain Elite Development Programme (EDP) squads for 2021 have been selected.
First formed for the 2017/18 season, the GB EDP is funded by UK Sport and designed to provide players who have the potential become Olympic medallists of the future the best possible opportunity to achieve their international hockey ambitions.
The GB EDP is made up of players from all of the Home Nations, while the England U21 programme is embedded within it.
Several players have already made the step up to the senior GB squads having featured in the GB EDP, with Ollie Payne and Fiona Crackles the latest to make the transition in 2020. The priority over the coming months will be to prepare players to move into the senior teams following the conclusion of the Tokyo Olympics in the summer.
In spite of the pandemic, the programme has been fortunate in that it's been able to run across the last 12 months thanks to the government's Elite Dispensation Scheme, with players able to take part in camps together as well as making the most of online sessions.
With no junior international hockey having been played in over a year, it is also hoped that players will enjoy a full programme of international competition in 2021, depending on Covid. This includes the senior EuroHockey Championships in July and the Junior World Cups for England's U21s later in the year. England teams will also be sent to the inaugural EuroHockey5s Championships this summer.
Heather Williams – GB Hockey's Head of Elite Talent Development – said: "First of all, I would like to say congratulations to all the players selected to the 2021 squad.
"We are very grateful that we've been able to continue to run a GB EDP programme under the government's Elite Athlete Dispensation whilst so many have not been so fortunate in being able to continue to play hockey.
"The last 12 months have been a difficult and challenging time for many and I'm extremely proud of the way all the players and staff have adapted and made the most of the opportunities they have been given.
"It's been a long time since we played our last competitive international game at the Men's Sultan of Johor Cup in October 2019 so we look forward to the return of international competition.
"Finally, my thanks go to the many people who have supported the players and the programme over the last year – from clubs who have made their facilities available to us (under the Elite Dispensation Scheme), club, school and university coaches who have supported the programme remotely and, not least, to parents and guardians who have become chauffeurs again. Your support is hugely appreciated."
James Albery - OId Georgians/England
Rohan Bhuhi - Loughborough Students/England
Matthew Blood - Nottingham University/England
Rhys Bradshaw - Exeter University/Wales
Adam Buckle - Nottingham University/England
Henry Croft - Beeston & Nottingham Trent University/England
Jamie Golden - Surbiton/Scotland
Josh Gravestock - Nottingham University/England
Gareth Griffiths - Beeston/England
James Hunt - Beeston & Nottingham Trent University/England
Jonathan Lankfer - Nottingham University/England
Adam Lee Browne - Loughborough Students/England
Max Lowrey - Exeter University/England
Callum Mackenzie - Cardiff & Met/Scotland
James Mazarelo - Loughborough Students/England
Andrew McConnell - Western Wildcats/Scotland
Tim Nurse - Surbiton/England
James Oates - Hampstead & Westminster/England
Jake Owen - Loughborough Students/England
Nick Park - Beeston & Nottingham Trent University/England
Jacob Payton - Exeter University/England
Alex Pendle - Loughborough Students/England
Archie Phillips - Nottingham University/England
Matthew Ramshaw - Loughborough Students/England
Toby Reynolds Cotterill - Hampstead & Westminster/England
Ellis Robson - Cardiff & Met/England
Stuart Rushmere - Loughborough Students/England
Thomas Russell - Brooklands MU & Liverpool John Moores/England
Duncan Scott - Exeter University/England
Peter Scott - Wimbledon/England
Matthew Simmonds - Birmingham University/England
Karan Sofat - Nottingham University/England
Toby Stanley - Loughborough Students/England
Sam Taylor - Ashmoor/England
Jack Turner - Wimbledon/England
James Vallely - Durham University/England
Eddie Way - Wimbledon/England
Connor Webb - Cambridge City/England
Daniel West - Loughborough Students/England
Conor Williamson - Nottingham University/England

Currently overseas

Ed Horler - Royal Racing Club Brussels/England
Cameron Golden - Uhlenhorster HC Hamburg/Scotland

Reserves

Barney Bithell - East Grinstead/England
Robbie Croll - Univeristy of Edinburg/Scotland
Taylor Seager Green - Exeter University/England
Oliver Smart - Nottingham University/England
Alfie Weaver - Harrogate/England
Emma Allroggen - Birmingham University & Bablake School/England
Millie Attwell - Birmingham University/England
Maddie Axford - Cambridge City/England
McKenzie Bell - Uddingston/Scotland
Nicole Bowen - Wimbledon/England
Freya Bull - Birmingham University/England
Ella Burnley - Exeter University/England
Iona Campbell - Loughborough University/England
Kitty Chapple - Clifton Robinsons & Millfield School/England
Katie Curtis - Nottingham University/England
Catherine de Ledesma - Loughborough University/England
Emily Dark - Dundee Wanderers & University of St Andrews/Scotland
Jen Eadie - Clydesdale Western/Scotland
Georgie Gardens - Harleston Magpies & Framlingham College/England
Millie Giglio - Birmingham University/England
Emily Guckian - Surbiton/England
Olivia Hamilton - Loughborough University/England
Holly Hunt - Hampstead & Westminster/England
Pippa Lock - Birmingham University/England
Maddie Long - Surbiton/England
Lorna Mackenzie - Loughborough Students/England
Alexandra Malzer - Nottingham University/England
Nicole Marks - Buckingham/England
Mollie Mason - Nottingham University/England
Vicki McCabe - Bath University/England
Miriam Pritchard - Loughborough University/England
Alice Rolfe - Loughborough University/England
Sally Sime - Nottingham University/England
Millie Steiger - Clydesdale Western & University of Glasgow/Scotland
Natalie Stevens - Brooklands Poynton/England
Claudia Swain - Repton School & Repton HC/England
Martha Taylor - Exeter University/England
Lily Walker - Birmingham University/England
Mila Welch - Nottingham University/England
Evie Wood - Teddington & Surbiton High School/England

Currently overseas

Lexi Sabatelli - Atletic Terrassa/Scotland
Laura Swanson - Club an der Alster/Scotland
Sophie Hamilton - UCONN/England
Darcy Bourne - Duke University/England